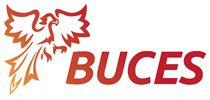 BUCES kicked off Spring Term with Winter Ball, this year at the new venue of the Birmingham Botanical Gardens! This was the biggest Ball we've ever had, everyone had a great time and people took the opportunity to get some fancy photos.
Next in the society calendar were a couple of smaller events. The first was the return of BUCES BINGO in order to raise money for Acorns Children's Hospice. This relaxed night managed to raise almost £200 and people from all years enjoyed the chance to practice their bingo skills. Following this was the First Year Social, organised by our brilliant First Year Reps for the newest members of BUCES to bond over a round at Ghetto Golf in Digbeth. Our second international event of the year was a subsidised trip to Ming Moon where we feasted on Chinese food and mixed.
This all built up to the biggest society event in recent years, Frank Morton Birmingham 2020! Frank Morton is a huge sports day for all the Chemical Engineering departments in the UK and a huge fixed in university diaries nationwide. This year is cam home to Birmingham! We hosted 20 other universities and almost 2,000 students to play sports ranging from hockey to dodgeball, ultimate frisbee, and even escape rooms. It was a really great day that brought all Chemical Engineering students from around the country (plus Northern Ireland) together! Plus, almost 250 Birmingham students and BUCES members took part to ensure we were the biggest university turnout and to keep the trophy from our main rivals, Strathclyde. As expected, and for the 6th year in a row, we won! After all the sport was completed everyone enjoyed the closing ceremony, hosted by Sabrina Stocker from The Apprentice, before enjoying a night out at The Mill in Digbeth.
The competition took more than 6 months of planning, so I'd like to say thank you to Dan Rhymer for leading the organising committee and for delivering such a successful event. It's a difficult task to find venues willing to host almost 2,000 students for a day and keep them happy, but it went wonderfully, and everyone thoroughly enjoyed themselves.
We finished the term with our AGM where we elected the new BUCES committee for 2020/21. We're exciting to announce your new committee are:
President – Piers Taylor
Vice-President – Jenni Brown
Secretary – Zoe Hewing
Treasurer – Rebecca Rouse
Charity Rep – Rosie Pope
Social Secs – Megan Stedman and Jemilla Colyer
Industrial Rep – Kyle Duffill
International Rep – Ammar Mohammad
Sports Rep – Lucy McCarthy
The outgoing committee would like to congratulate the new committee, and wish them the best of luck in their new roles.
We hope everyone is staying safe and well in these unprecedented times,
BUCES love xoxo
To find out more about BUCES visit their website www.birmingham.ac.uk/eps/buces.
There are 43 student groups in the College of Engineering and Physical Sciences. To learn more about their projects and activities head to www.birmingham.ac.uk/eps-societies.