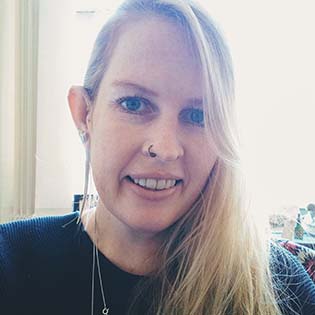 Dr Rona Cran of the School of English, Drama and Creative Studies has been awarded a Research Networking Grant from the Arts and Humanities Research Council, to enable her to launch the new Network for New York School Studies.
Although research on New York School poetry is growing and numerous contemporary poets identify as members of the School, there is no identifiable network through which researchers and creative practitioners can connect and collaborate. This means that there have been few cross-disciplinary or collaborative ventures in this area, and that the global potentialities of New York School connections have yet to be developed. The Network for New York School Studies will formalise for the first time an intellectual and creative global union of academics, poets, and other cultural practitioners including curators, artists, and musicians.
Through a series of interactive, accessible, intersectional public events, including symposia, workshops, and performances, and via a bespoke new website, the Network will enable novel interactions between academics, creative practitioners, cultural organizations, and members of the public, as well as facilitating the free exchange of ideas across national borders, disciplinary boundaries, and cultural sectors. This will in turn support the development of innovative critical and creative projects, the breaking down of barriers between academia and other artforms, and the transfer of scholarly and creative outputs to audiences not usually effectively reached by academic research.
Dr Cran said "I'm thrilled to have received this funding from the AHRC, and I'm excited to begin work setting up the Network along with my brilliant Co-Investigator Dr Yasmine Shamma. Together we'll be connecting and reconnecting with scholars, poets, artists, and cultural organizations from around the world, to continue ongoing conversations about the New York School and to start exciting new ones."