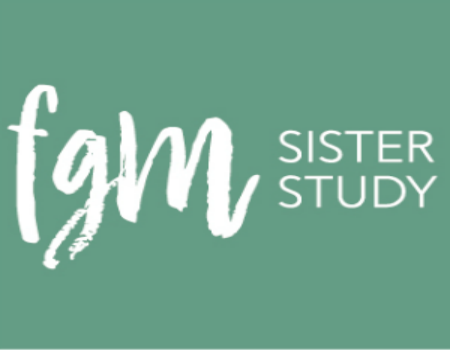 Female genital mutilation (FGM) is a procedure where the female genitals are deliberately cut, injured, or changed without medical reason. Globally, more than 200 million women and girls are affected by FGM, and of these more than 137,000 are thought to be living with the consequences in the UK. FGM is a significant global health concern and is becoming an increasingly important healthcare challenge in the UK owing to rising levels of migration from FGM-affected countries. The annual cost of NHS care for FGM survivors is estimated at £100 million, yet current NHS service provision often remains sub-optimal. There is an urgent need to improve NHS care for FGM survivors and their families.
The World Health Organization (WHO) has identified four different 'types' (types 1–4) of FGM, with a further seven sub-types (types 1a, b; 2a–c; 3a, b) to reflect the variation in and range of FGM practices globally. Generally, the extent of genital tissue cut increases from type 1 to type 3, with type 3 often requiring surgery to release the narrowed vaginal opening (known as opening or deinfibulation surgery). There are no benefits of FGM and it is associated with lifelong health, obstetric, sexual functioning, psychosocial, and economic impacts. The risk of adverse outcomes appears to be greater the more extensive the FGM, with around 90% of type 3 FGM survivors reporting difficulties.
Although FGM is prevalent globally, cultural differences in approach and practice can make understanding FGM and providing appropriate and effective care in the UK context challenging. There is a clear need to improve understanding and knowledge of FGM-affected communities and healthcare practices around FGM. Although we know that the prevalence of FGM in the UK is increasing, there exist multi-faceted obstacles to securing accurate and detailed information about FGM and care received. Having access to reliable statistics is key; it would allow us to better understand FGM and facilitate effective targeting of resources to support FGM survivors. An additional challenge is around the timing of deinfibulation, which can be undertaken outside of or during pregnancy. Currently, there is considerable variation within and between clinical recommendations for when deinfibulation should occur, resulting in different and potentially sub-optimal service provision for FGM survivors across the UK.
The FGM Sister Study, led by the University of Birmingham, is one of the largest in-depth qualitative studies of FGM in the UK. Our research is a successful partnership of academic researchers, clinicians, FGM survivors, NHS Trusts, and charity/third sector organisations. Our study aims to explore and understand the views of FGM survivors, male partners, and healthcare professionals on the timing of deinfibulation and how NHS services can best be delivered to meet the needs of FGM survivors and their families. To date, we have undertaken 101 interviews with FGM survivors, their male partners, and healthcare professionals and run three events (two with FGM-affected communities and one with national FGM stakeholders) to explore our early findings, agree recommendations, and identify future actions.
Our cross-culture and cross-language research continues to engage with FGM-affected communities, healthcare professionals, and other key stakeholders across the UK to provide recommendations to improve NHS FGM care provision. Moving forward, we plan to maintain partnerships and work to address further important FGM-related questions as identified by survivors and wider stakeholders. Only by engaging in discussions about FGM in UK healthcare contexts and beyond can we hope to address and respond to the consequences of FGM effectively.
This study is funded by the National Institute for Health Research (NIHR) Health Technology Assessment. The views expressed are those of the authors and not necessarily those of the NIHR or the Department of Health and Social Care.