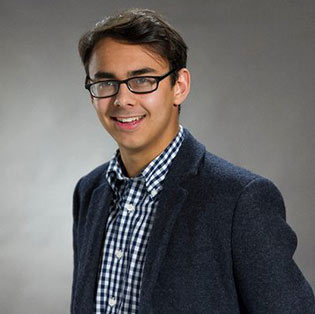 The MA in Film and Television: Research and Production is delighted to share the news that one of their alumni has been selected for the 2020 'Ones To Watch' strand of the Edinburgh TV Festival.
Hanz MacDonald, who studied on the MA from 2013-14, now works as a freelance assistant producer. He is one of 30 delegates selected for the prestigious talent scheme, which is aimed at those who have over three years' experience in TV and are looking to make their next career step.
Since completing the MA, Hanz has worked for a variety of companies, and has moved from being a development researcher to a development and production assistant producer. Hanz said 'I loved my time at Birmingham, where I was supported and inspired to kickstart my career in television'.
Congratulations Hanz!