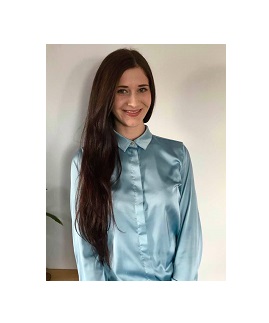 Post-doctoral researcher Dr Molly O'Reilly has been awarded a Research Development grant from the University of Birmingham. Dr O'Reilly will use the funding to investigate neuromodulation of ischaemia/reperfusion-induced arrhythmia.
An academic researcher specialising in neuroscience working with the Institute of Cardiovascular Sciences' Heart Failure and Arrhythmia Cluster, Dr O'Reilly completed her PhD at the University of Sussex and moved to the University of Birmingham in October 2018 to pursue her interest in Cardiovascular Sciences.
Dr O'Reilly has been working to understand the ionic basis of arrhythmias, with a particular focus on understanding how hypoxia exposure causes cardiac electrical remodelling that affects susceptibility to the development of atrial fibrillation during her time with the Institute.
"I am honoured to receive this award. It is the first grant I have been awarded for my own ideas, and it will enhance my transition to scientific independence enormously," Dr O'Reilly explains.
"It will allow me to collect pilot data for a British Heart Foundation fellowship application, where I intend to investigate how the nerves innervating the heart modulate the development of arrhythmias following ischaemia/reperfusion injury. This combines my neuroscience background with my interest in cardiovascular sciences, and will hopefully be the first step to a continued stream of research funding.
"While at Birmingham I hope to realise my goal of becoming an independent scientist by improving our global understanding, and treatment, of cardiovascular disease."