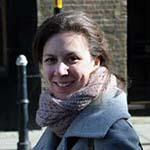 Professor Nando Sigona, Director of IRiS, has been awarded £750,000 for the 'Rebordering Britain and Britons after Brexit (MIGZEN)' project under the ESRC's Governance after Brexit (GAB) programme.
Overall, ESRC is investing £3.8m in 7 new innovative and ambitious projects researching long-term implications for governance after Brexit. The Governance After Brexit (GAB) programme of work, led by Professor Daniel Wincott at the University of Cardiff will provide a solid base of knowledge on issues such as trade, borders, migration and mobility, democracy, national identity, democratisation and devolution.
The University of Birmingham-led project MIGZEN started on 1 January 2021. It is a collaboration with Dr Michaela Benson from the Department of Sociology at Goldsmiths, University of London. The research will focus on questions of citizenship, migration and belonging which have been brought into sharp relief by Brexit. In the wake of Brexit, Britons in the EU and EU citizens and non-EU Third Country Nationals (TCN) in the UK are finding the status and the terms of their residence challenged, their claims to belonging, and access to rights questioned, their settlement plans in jeopardy. The project turns its attention towards these emerging issues and aims to produce new knowledge about migration between the UK and EU, and how the changing legal and political relationship between the UK and EU in consequence of Brexit shapes migration and migrant experience - including settlement, questions of identity, citizenship and belonging.