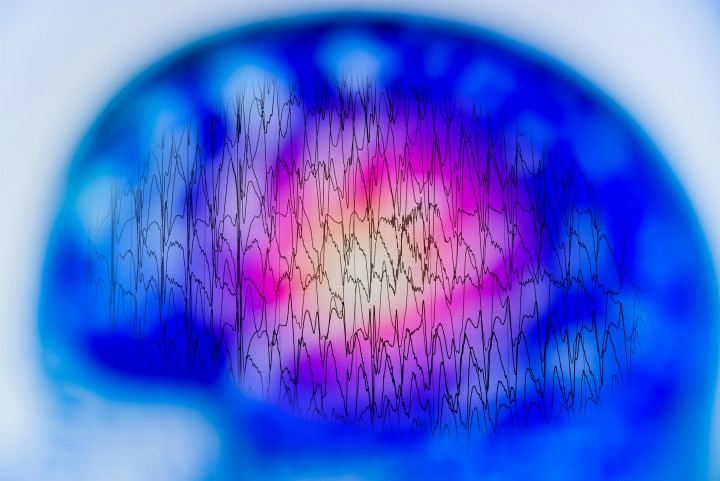 A new project to harness quantum technology to enable better planning for patients undergoing epilepsy surgery has been funded by the UK Quantum Technology Hub Sensors and Timing.
The Hub, which is led by the University of Birmingham, has awarded £300,000 to the project via its Partnership Resource Fund (PRF). Researchers at the University of Nottingham and University College London will carry out the research, which aims to improve the accuracy of pre-surgical planning.
The team will combine quantum-enabled wearable technology with new biophysical modelling into a helmet-style device that will enable brain activity to be measured even when a subject moves. By measuring electric discharges during seizures, it is possible to pinpoint the location of the seizure with much greater accuracy. This information can be used to design highly targeted and completely non-invasive surgical planning.
Epilepsy is a serious and debilitating disorder affecting around 600,000 people in the UK. If patients do not respond to medication – in around 30% of cases – neurosurgery is the most effective solution to remove the seizure focus. Pre-surgical planning is incredibly important to ensure that whilst the seizure focus is removed, cortical function remains intact.
Presently, this planning stage is difficult, and can depend on an additional operation to implant electrodes in the brain. Although functional neuroimaging offers a non-invasive method of pre-surgical planning, conventional systems rely on patients keeping still within large and cumbersome machines. This makes it difficult to measure brain activity, particularly whilst a patient is having a seizure.
Professor Gareth Barnes, Head of Magnetoencephalography at UCL Queen Square Institute of Neurology, said: 'We are very excited to be part of this Quantum Technology Hub funding initiative. These new quantum sensors will considerably add to our understanding of how seizures propagate and could lead to faster, safer and more accurate planning of epilepsy surgery."
Dr Simon Bennett, Director at the UK Quantum Technology Hub Sensors and Timing, said: "We are delighted to support such a vital project using our Partnership Resource Fund. On completion, this project has the potential to have a clear impact on surgical outcomes, which speaks volumes about the capabilities of quantum sensors."
This project will be undertaken at the Wellcome Centre for Human Neuroimaging (WCHN) and will take advantage of the existing strong and productive links between UCL and Nottingham and the neurology team at the National Hospital for Neurology and Neurosurgery.
The PRF is a £2million fund intended to foster new science and technology concepts across the entire national quantum sensors and timing landscape, in line with the Hub's mission to translate state-of-the-art technology into deployable practical devices. The next PRF call will be published on the University of Birmingham website later on this year, and will include further details on eligibility and application. For any queries regarding the PRF, please contact Dr Jo Smart, Programme Manager.
For media enquiries please contact Beck Lockwood, Press Office, University of Birmingham, tel: +44 (0)781 3343348.
The UK Quantum Technology Hub Sensors and Timing (led by the University of Birmingham) is one of four Hubs within the UK National Quantum Technologies Programme, alongside the UK Quantum Technology Hub in Quantum Enhanced Imaging (University of Glasgow); Quantum Computing & Simulation Hub (University of Oxford) and Quantum Communications Hub (University of York).

The Hub brings together experts from Physics and Engineering from the Universities of Birmingham, Glasgow, Imperial, Nottingham, Southampton, Strathclyde and Sussex, NPL, the British Geological Survey and over 70 industry partners. The Hub has over 100 projects, valued at approximately £100 million, and has 17 patent applications.
The University of Birmingham is ranked amongst the world's top 100 institutions. Its work brings people from across the world to Birmingham, including researchers, teachers and more than 6,500 international students from over 150 countries.