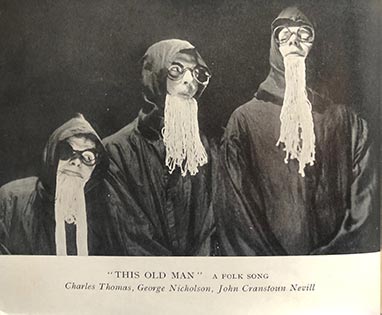 Dr Emma West's article '"within the reach of all": Bringing Art to the People in Interwar Britain' has been published in the academic journal Modernist Cultures.
Her article explores the work of organisations such as the Arts League of Service, who attempted to democratise the arts in the aftermath of the First World War. Drawing on extensive archival research, the article is the first publication arising from her British Academy postdoctoral fellowship, Revolutionary Red Tape.
The abstract is as follows:
The years during and after the Great War saw an explosion in arts organisations attempting 'to bring the Arts into everyday life'. This essay argues that arts organisations should be seen alongside institutions like bookshops, magazines and galleries as key mediating institutions between modernist artists and writers and the general public. Using the Arts League of Service as a case study, I explore whether it was possible for such organisations to be experimental, educational and popular. To what extent could they reconcile their democratic principles with their belief in the transformative power of experimental modern art, design, literature and performance?
Readers of Dr West's research blog will be familiar with the work of the Arts League of Service (ALS), especially its founders Eleanor Elder and Ana M. Berry. The article places their work in the wider context of interwar arts organisations and other attempts to 'bring art to the people', from the Design & Industries Association (DIA) to the BBC.