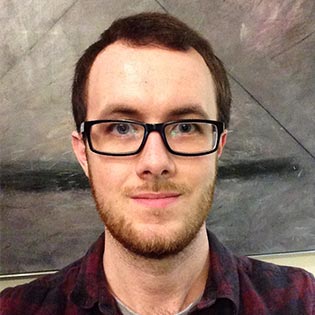 The School of English, Drama and Creative Studies has won a highly prestigious British Academy Postdoctoral Fellowship. The British Academy Postdoctoral Fellowship is a three year award made to an annual cohort of outstanding early career researchers in the humanities or social sciences.
The fellowship was won by Dr Jack Quin who will join the Department of English Literature for 3 years this October. His project, 'Dual Forms: Modernist poetry and the poetics of sculpture (1880-1940)' will be mentored by Professor John Holmes.
John Holmes, Professor of Victorian Literature and Culture, said: "We are delighted to be welcoming Jack to the College of Arts and Law here at Birmingham. Securing a British Academy Fellowship is a remarkable achievement but in Jack's case it is especially well deserved. He is a very promising scholar who has already built up an international reputation for himself, and I am looking forward very much to working with him and to following his research as he uncovers the complex relationship between modern poetry and sculpture."
Dr Quin will draw on both literary criticism and art historical scholarship for the project, which will be the first major critical study of the relationship between these two art forms in the modern period.
This will be the first monograph-length study of the relationship between modern poetry, poetics, and the art of sculpture. The project will break new ground in its wider appraisal of contemporary periodicals, exhibition reviews, lectures and ekphrastic poems about statues, decorative sculptures and abstract sculpture.