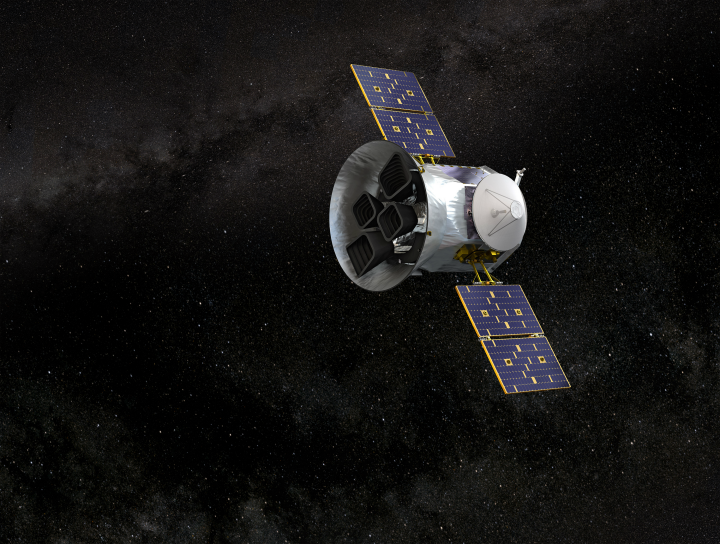 The University of Birmingham is one of seven locations that has received funding by the UK Space Agency to develop new space hubs across England.
City-REDI will receive funding to look into ways through research and development to ensure space is a priority for regional economic growth in the West Midlands and attract commercial investment from space companies to the region.
In the last decade space has transformed into one of the UK's fastest growing and most venerable sectors. Trebling in size in 2010, at the last count the UK space industry now employs close to 42,000 people in all corners of the country and generates an income of nearly £15 billion every year.
Science Minister Amanda Solloway said: "The UK's space sector has shown incredible resilience to the coronavirus pandemic and will continue to play a key role in our recovery – from creating high quality jobs to finding unique ways to support our NHS. This funding will arm local leaders up and down the UK with the tools they need to put their local areas at the front of the commercial space race, while refuelling the tank of the UK economy and helping Britain realise it's ambitions as a global space superpower."
Professor Simon Collinson, Deputy Pro-Vice-Chancellor for Regional Engagement and Director of the West Midlands Regional Economic Development Institute (WM REDI) and City-REDI welcomed the news: "This is an important national initiative to both enhance the UK's position in the global space technology sector and promote regional growth. We are immensely pleased that City-REDI at the University of Birmingham has been awarded funding to work with our local partners to help develop these industry clusters. These will translate leading R&D into applied technologies and better job opportunities for the region as a whole."
The aerospace industry is an important part of the regional economies of many parts of the UK. This funding will help certain localities explore opportunities to use existing industrial strengths to support the space sector.
Dr Chloe Billing, Research Fellow at City-REDI and project lead said: "With the increasing number of satellite-enabled applications (economic, environmental, social and defence-related) there has been a marked trend towards greater dependence on space-based capabilities by governments, the public and commercial users. This growing dependence means an increased opportunity for new entrants in the global space sector market – including for firms in the West Midlands."
The project will be led by a consortium of Local Enterprise Partnerships (LEPs), the West Midlands Combined Authority, City-REDI, research groups and businesses, to look at current strengths and set a strategy for how to grow the space sector in their area.
Andy Street, the Metro Mayor of the West Midlands, said: "This is an immensely exciting avenue to explore, which could potentially create more jobs, improve skills, and boost the West Midlands' economy. Exploration of the global space technology sector is especially welcome at this challenging time as we start plotting our region's economic recovery from the coronavirus pandemic."
Along with City-REDI other areas across the UK receiving funding are:
Science and Technology Facilities Council (STFC), which will lead a project focused on North-west England
West of England Combined Authority (WECA), which covers Bristol, Bath and North East Somerset and South Gloucestershire
University of Leeds
Enterprise M3 Local Enterprise Partnership, which will cover Surrey and Hampshire
Welsh Government, which will carry out activities across the whole of Wales
AstroAgency on behalf of the Scottish Space Leadership Council, which will look across all of Scotland.
For more information or interviews, please contact: Hasan Salim Patel, Communications Manager (Arts, Law and Social Sciences) or contact the press office out of hours on +44 (0) 7789 921 165.
The University of Birmingham is ranked among the world's top 100 institutions, its work brings people from across the world to Birmingham, including researchers and teachers and more than 6,500 international students from over 150 countries.