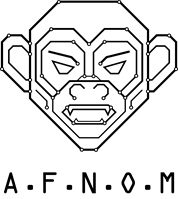 Hey all! Hopefully you're all staying safe wherever you are, and looking forward to a new year at uni!
Despite unforeseen circumstances (mumble, global pandemic, mumble mumble), we've continued meeting online through the summer, something we wouldn't normally have done! We've taken part in CTFs (CaptureTheFlags!), kept going at HackTheBox, and even built a few challenges of our own.
It's taken some getting used to, but we've continued taking part in our regular weekly hacking sessions, followed by a bit of pub, each in our own houses. It's been a really good opportunity to connect with members old and new, and get the chance to have more spontaneous events when we're all free!
Not only that, but we've been involved in the EPS Lockdone events over the past few weeks and helped run a super beginner-friendly Capture the Flag competition as part of that! We had more participants than expected and got the chance to introduce more people to the world of ethical hacking.
We're all really looking forward to this new academic year, and while we're still working out all the details, we're still planning to run the same events we've always done, taking everything online, while still making sure to keep our friendly chill atmosphere (and beloved pub). We're kicking things off on 30 September with our annual Linux installfest – it's going be a little different, but we're going be providing documentation and support for anyone wanting to get setup with Linux, an essentially tool for ethical hackers like us :)
From then out, we'll be meeting every Wednesday 15:00-17:00! So make you come along and join us on our discord at https://discord.gg/hhtruqR.
Justin
To find out more about AFNOM visit their website www.birmingham.ac.uk/eps/afnom.
There are 42 student groups in the College of Engineering and Physical Sciences. To learn more about their projects and activities head to www.birmingham.ac.uk/eps-societies.