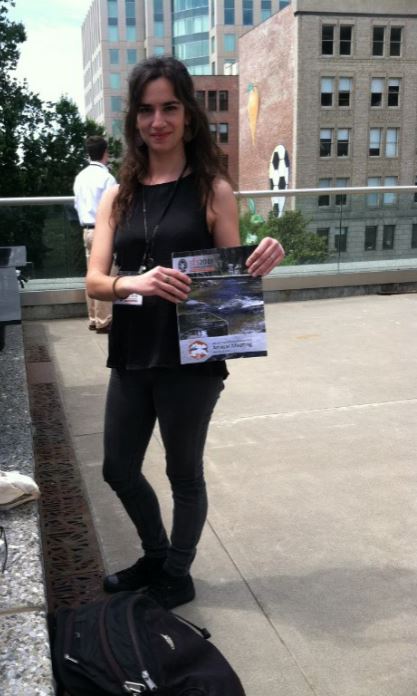 INTERFACES early stage researcher, Myrto Nikolakopo, attended and presented at SFS2016. Myrto took time out from enjoying her secondment with Associated Partners, Oregon State University, to promote INTERFACES research to a US audience.
This year's event was held in Sacramento, California, this May. The event focused on the increasing demands on freshwater resources in the face of a changing climate. A topic the inhabitants of California know well as they require a complex infrastructure to provide freshwater to the States agriculture industry and expanding population. At the time of the event the State was amidst the worst drought in State history. The Society for Freshwater discussed issues surrounding the decline in freshwater availability, the consequences for freshwater ecosystems and potential solutions.
On that theme Myrto collaborated with a number of INTERFACES partners to successfully present 'The effect of two Macrophyte species used for river restoration on the reduction of nutrient loads: A study in flow-through stream mesocosms'
Congratulations and thank you to Myrto for taking the time to present at SFS2016 and for furthering the impact of the INTERFACES teams research.