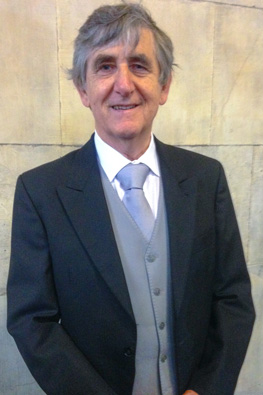 The former Dean of Law at the University of Birmingham, Professor Ian Scott, was one of eight new Queen's Counsel honoris causa appointed this February.
The award of Queen's Counsel honoris causa (Honorary QC) is made to lawyers who have made a major contribution to the law of England anf Wales outside practice in the courts. The rank was bestowed upon Professor Scott at a ceremony held at Westminster Hall on 22 February which was presided over by the Lord Chancellor.
Lord Chancellor Michael Gove: "I congratulate the eight new Honorary Queen's Counsel. Their appointments recognise the major contribution each has made to the law of England and Wales outside of practice in the courts, in some cases in careers spanning many years."
Professor Scott qualified as a solicitor and barrister in Victoria, Australia, and joined the Faculty of Law at the University of Birmingham in the 1960s. he stayed within the faculty throughout his career, including a stint as Dean in the 1990s. He was one of the first directors of Birmingham's Institute of Judicial Administration. Alongside Lord Borrie, Professor Scott established the Institute's international reputation and developed the important first links with members of government departments, the legal profession, the judiciary and potential funding bodies.
Professor Scott was recommended particularly for his work as General Editor of Civil Procedure (The White Book Service) Throughout his career he has maintained an interest in civil procedure and judicial administration, and has contributed significantly to the English and Welsh legal system through writing, lecturing and Government committee work. Over the last 25 years Professor Scott has contributed greatly to the reform and development of Civil Procedure in England and Wales. He was first editor of the Civil Justice Quarterly (from 1979 to 2006), and in 2007 became General Editor of the White Book, having been a member of the editorial team since 1989. For 25 years he wrote and edited Supreme Court Practice News and more recently Civil Procedure News, compiling at least ten issues every year.
Learn more: