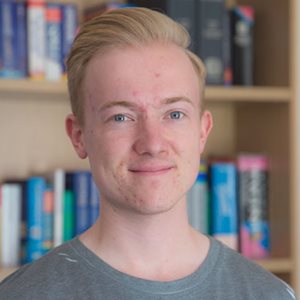 The Undergraduate Awards is delighted to announce that Greg Woodin from the Department of English Language and Linguistics at the University of Birmingham was included in the 2017 Winning and Highly Commended Entrants.
This year UA received 6432 papers to the programme and Greg was amongst nine students from the University of Birmingham who have been selected by an international panel as among the very best. UA assembles academics from around the globe to assess the work received and through a rigorous judging process we find the best, most innovative, and creative undergraduate coursework. The top 10% of papers in each of the 25 categories are Highly Commended, just one paper from each category is named the UA Global Winner and the top paper from each region becomes Regional Winners.
Greg Woodin was Highly Commended in the category 'Language and Linguistics' for his paper: 'Where no cis person has gone before': exploring politeness in online transgender forums'. Greg's paper was written as part of his final year undergraduate module, Language and New Media. He is now studying for a Masters by Research in the Department of English Language and Linguistics.