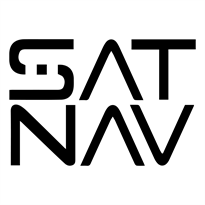 SATNAV has had a very exciting autumn term this year! After holding an EGM at the beginning of October, we formed a brand new and diverse committee, with members from many different disciplines and backgrounds:
Chair:
Ellen Johnson (2nd Year Liberal Arts and Natural Sciences)
Co-Chair and Copy Editor:
Isabelle Hayden (3rd Year Chemistry)
Treasurer:
Emily Hayward (3rd Year Chemistry)
Secretary:
Claire Fletcher (2nd Year Liberal Arts and Natural Sciences)
Layout Editors:
Luke Kurowski-Ford (2nd Year Physics);
Courtney Kousser (4th year PhD, Biosciences)
Life Sciences Editor:
Farhana Alam (2nd Year PhD, Biosciences)
Physical Sciences Editor:
Marriyum Hasany (3rd Year Chemistry)
Publicity Officer:
Abigail Joyce (1st Year Biomedical Sciences)
Website Manager:
Cameron Scott (2nd Year Physics)
This term saw the publication of Issue 16 of the magazine, which centred around the theme of "time," as chosen by the committee. In order to inspire and support potential writers, we held three writing and brainstorming workshops over several weeks, which were promoted online and at societies' fairs. These allowed writers to meet the committee and become fully informed about the writing process, whilst also giving us the opportunity to help develop the article ideas suggested by the writers. These workshops were very successful in providing a collaborative and creative environment; with talks and presentations by the committee, followed by a brainstorming session with the writers, and a chance for the writers to voice any queries.
All the hard work that we put into the workshops and the online publicity paid off, as we received brilliantly-written articles on topics including time travel, dinosaurs and the future of DNA ownership, to name a few. We also received a lot of beautiful artwork, which is featured throughout the magazine. These submissions were from a cross-section of the University community, including both undergraduates and postgraduates from a wide range of disciplines. We held a competition for the front cover artwork and, while many pieces were submitted, Yujing Yang's stunning interpretation of Old Joe upon a sundial won the competition, for which she received a £20 Amazon gift voucher!
After some brilliant work by the committee, we are very proud to announce the publication of Issue 16 of the SATNAV Magazine, where we "delve into the many mysteries of time." The magazine is available all around the campus, for free, and is also available to view online!
While this term the committee was more focused on the magazine itself, especially as most of the committee was brand new, we have many plans for fun socials in the Spring term! Keeping up with SATNAV tradition, we attended a fascinating lecture on perovskite solar cells by Dr Sam Stranks a Research Fellow from the University of Cambridge. We hope to go to more special lectures next term and find more avenues to enjoy, celebrate and discuss science!
The Future of Perovskites for Solar Power and Lighting lecture given by Dr Sam Stranks
If you would like to get involved with SATNAV, feel free to email us or keep an eye on our Facebook page for updates and check out all of our previous issues!