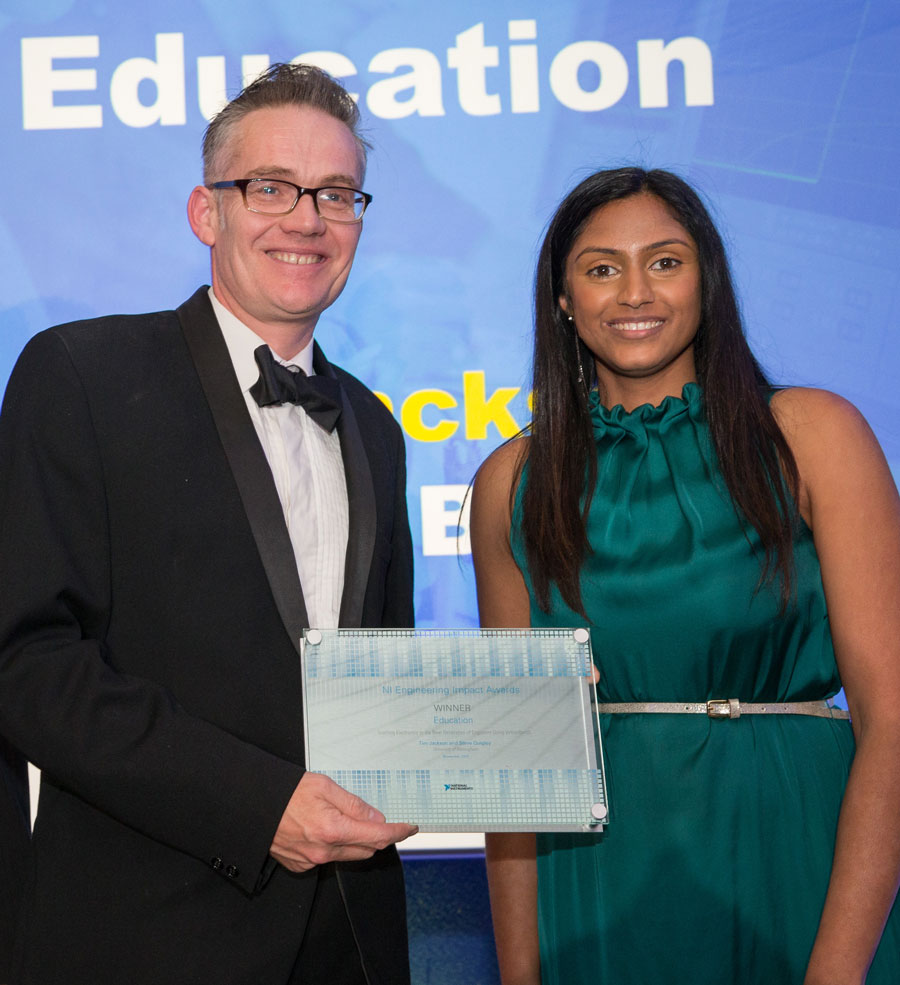 Two University of Birmingham researchers have been recognised for teaching excellence at the Engineering Impact Awards 2017 organised by National Instruments.
Steve Quigley, a digital systems researcher, and Tim Jackson, a researcher focusing on the electromagnetic properties of materials, were presented their award at a ceremony on 27 November 2017.
The award was given for a case study they wrote on the use of the National Instruments Virtual Bench as part of a first year course in Electrical Engineering.
The Virtual Bench is an all-in-one Instrument combing an oscilloscope and other common instruments into a single device that connects to a PC or iPad. Their challenge was to make the best use of limited lab time to teach 370 first-year engineering students, from varying backgrounds and degree paths, the fundamentals of electrical measurements and analysis. They used Virtual Bench to create a new set of laboratory exercises, which students found easier to learn and understand.
Tim Jackson commented: "We used Virtual Bench to accelerate the teaching of electronics to undergraduate students in a much more intuitive and engaging way, which was not possible using conventional benchtop instrumentation."
Read the winning case study on the National Instruments website:
Teaching Electronics to the Next Generation of Engineers Using VirtualBench