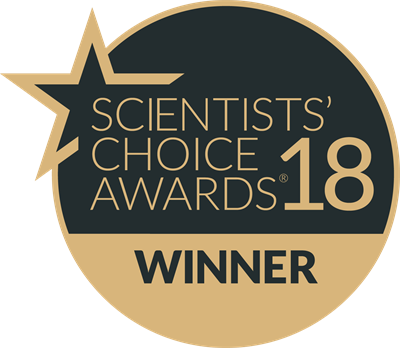 The annual Scientists' Choice Awards celebrate the laboratory products and manufacturers that make a biggest difference to the science industry.
During the American Association for Cancer Research 2018 Annual Meeting held in April, SelectScience recognised cutting-edge products and technologies advancing life sciences research.
In the Life Sciences Video of the Year category, the winning interview featured the research of Professor Steve Hill, Professor of Molecular Pharmacology, and Dr Laura Kilpatrick, Postdoctoral Research Fellow, of the University of Nottingham and members of the Universities of Birmingham and Nottingham partnership, the Centre of Membrane Proteins and Receptors (COMPARE).
In the interview, Professor Hill also explains how he hopes to implement the labelling technology to monitor cancer cells and tumor activity in real-time, which may revolutionize our understanding of tumor biology and cancer drug discovery.
"We are absolutely delighted to learn of this award, particularly because we were both very apprehensive about doing it. We must thank the professionalism and engaging nature of Anita (SelectScience life sciences editor) and her film team for turning it into such a fun day for us and producing a brilliant final product that even we enjoyed watching," said Professor Hill.