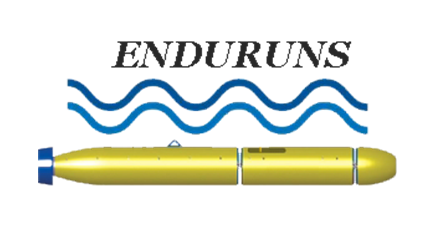 The ENDURUNS initiative is an €8.8M 4-year H2020 project comprising 18 partners from the EU and Korea which seeks to develop and demonstrate a long-endurance sea surveying autonomous unmanned vehicle with gliding capability powered by hydrogen fuel cell. The project is financially supported by the European Commission (RIA) and the Korean Government.
Dr Mayorkinos Papaelias, Senior Lecturer in NDT and Condition Monitoring from the School of Metallurgy and Materials of the University of Birmingham is the Scientific Coordinator responsible for the technical agenda of the project. Apart from Dr Papaelias, Professor David Book, Chair in Energy Materials, Professor Gerard Fernando, Chair in Sensors and Composites and Dr Phil Atkins, Senior Lecturer in Electronic, Electrical and Systems Engineering are also involved in the various research tasks of this ambitious project.
The project officially kicked-off on the 1st of November 2018 and the first consortium meeting will take place on 15-16 November in Athens, Greece, hosted by ALTUS.