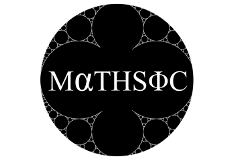 MathSoc have had yet another fantastic term! Having put on at least one event per week there's been plenty of events to get involved in.
The Family Scheme, designed to help the first years integrate, has had the most involvement yet with events like "Fab and Families" and bowling. Many families have made long-lasting friendships and continue to do things in their own time. The committee also ran a trip to Cadbury World, this was well attended by the first years. We also continued the tradition of our annual bar crawl with 250 members from all years descending on Broad Street. We had strong attendance at the joint games night with PPS and AstroSoc, where members of all three societies came together to play games such as MarioKart and Jackbox.
Family quiz and pizza (left) and Cadbury trip (right)
We have given members plenty of careers support, firstly with a careers evening introducing many students to career paths they may not have previously considered. Companies such as LBG and King Edward's Consortium were present, as well as a talk on the PhD options the University has to offer. Members listened to short presentations from each employer and had the opportunity to network afterwards. The following week we hosted a CV workshop evening with TeachFirst helping students produce excellent CVs and ace assessment centres. MathSoc won Society of the Month for November, thanks to the successful careers events the committee put on.
Our sports teams have also been very successful, with both the netball and football teams on top of their respective leagues and the netball team winning every game so far! MathSoc F.C. has also enjoyed a strong start to the season and the weekly squash sessions have proved to be just as popular as last year.
The football and netball teams
The Society's tutoring scheme has also started, with the tutor induction in November. Many of our members tutor at Dame Elizabeth Cadbury, receiving vital experience whilst benefiting the students at the secondary school - where a disproportionately large number come from a disadvantaged background. We have managed to work with other societies to provide tutoring in a number of other subjects including English, Physics, and Modern Foreign Languages. We now have around 100 tutors who work closely with GCSE students on a weekly basis giving them close attention and support which they might not get otherwise. Pupils who have been on this scheme before have improved by an average of 2 grades! This success is what makes us delighted that we can now support an increasing number of students in more subjects than before!
Students on the Tutoring Induction Day
All this in just one term and plenty more to come!!