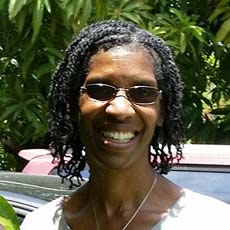 Dr Melrose Stewart from the University of Birmingham and lecturer in Sport Exercise and Rehabilitation Sciences was one of three experts featured in the hugely successful Channel Four programme which won a prestigious Grierson Award.
On Monday 5th November, the award for the Best Constructed Documentary Series was presented to CPL productions at The Queen Elizabeth Hall, Southbank, London.
Old Peoples Home for Four Year Olds, the heart-warming series which introduced four year olds into a residential home in Bristol showed the remarkable impact that the intergenerational experiment made on the lives of the residents and the children.
The success of the programme has led to the making of a follow up programme for Christmas and longer second series due to be released next year.
The Grierson Awards 'recognise and celebrate documentaries from Britain and abroad that have made a significant contribution to the genre and that demonstrate quality, integrity, creativity, originality and overall excellence'.
Dr Melrose Stewart, who is a Chartered Physiotherapist has also recently featured on ITV Channel TV where she shared in discussions about the intergenerational practices and related work which are taking place in the UK and in the Channel Islands.
Since the making of 'Old Peoples Home for Four Year Olds', Health Minister Matt Hancock has called for the increase in the co-location of nurseries and residences for older people as they are increasingly being seen as being mutually beneficial to both groups.