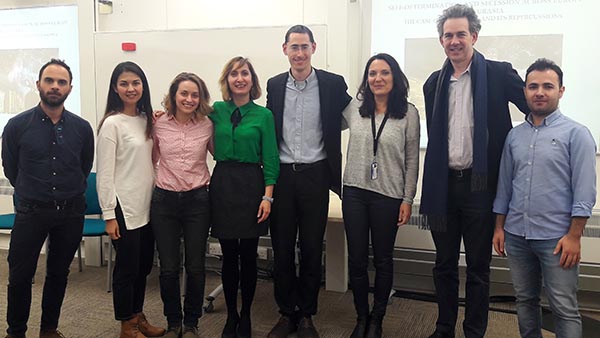 CREES/POLSIS hosted a joint event on this highly debated topic with external and internal speakers joining the panel.
This joint CREES/POLSIS event on Self-Determination and Secession across Europe and Eurasia brought together three exciting speakers to discuss this rather contentious and highly debated topic that has been making more headlines in recent months. Dr Elisenda Marcerfrom across campus (Department of Modern Languages) provided some insights and updates on the case of Catalonia and the most recent developments there. We also had an international lawyer from Manchester International Law Centre Dr Antal Berkes who gave an international law perspective on the idea of internal self-determination focusing on various cases. And Tom de Waal from Carnegie Europe (London/Brussels) who has been covering the politics of the former Soviet Union for years discussed international engagement with some of Europe's de-facto states such as Abkhazia, Transnistria and northern Cyprus.
The event was funded by the School of Government and Society and was organised by Dr Nino Kemoklidze whose Leverhulme Early Career Fellowship also focuses on this very same topic. This was the first event in this seminar series which will return again next academic year with a new line-up of speakers discussing new cases and instances of self-determination and secession across Europe and Eurasia.