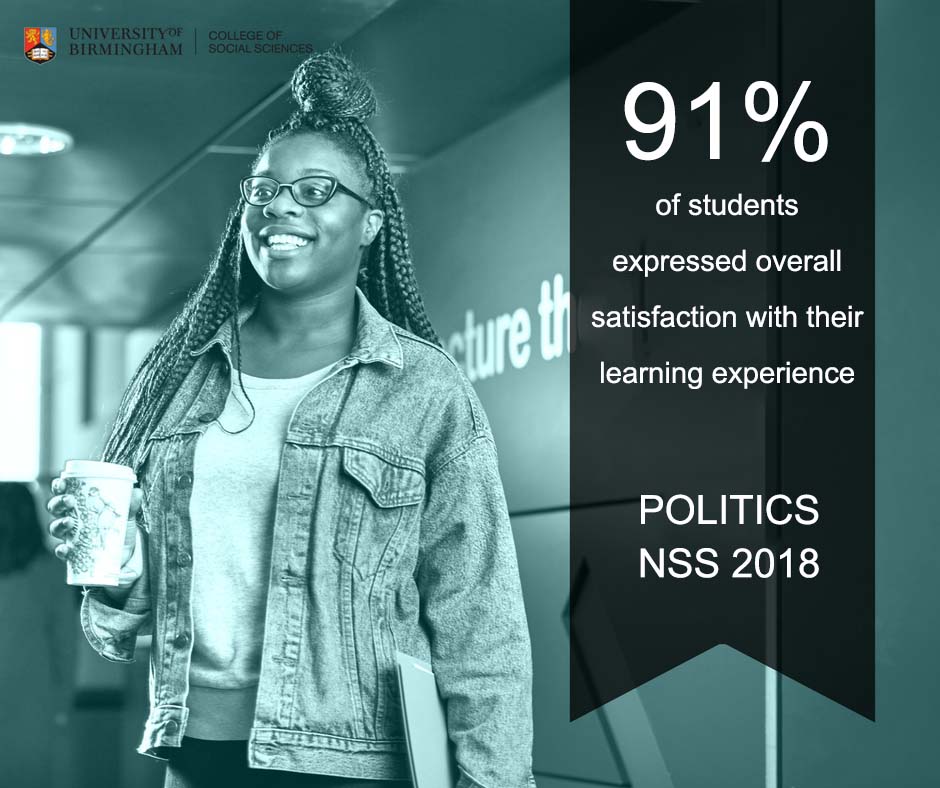 We are thrilled that our undergraduate Politics course has seen success in the 2018 National Student Survey, rising from 85% last year to an impressive 91% satisfaction rate.
The course was reviewed highly by students for teaching satisfaction, with 94% saying that their lecturers explained the course content well.
A number of other courses across the College of Social Sciences also saw success. Within our Business School, Economics rose five percent to achieve an 81% overall satisfaction rate, and satisfaction rates increased by seven percent for our Management degree which also achieved an 81% overall satisfaction rate. We were also happy to see our Social Work course increase by 10%, with 79% being satisfied with the course. Our Social Policy course saw an impressive improvement of 16% in its overall satisfaction rate, with 90% of students being satisfied.
Professor Richard Black, Head of the College of Social Sciences, commented, "I am delighted to see such high student satisfaction scores across our programmes this year, reflecting the huge effort that colleagues put in, day in, day out. Our staff are passionate about both their research and teaching, and their work addresses some of the world's greatest societal challenges These results demonstrate the extent to which they are able to share their enthusiasm and inspire our students in the classroom. We want students to enjoy their time studying with us and we are dedicated to delivering a high quality student experience across all areas."
As the survey's results are taken directly from our final year students' experiences, we are particularly pleased to see that we have made obvious achievements and developments, which have improved our taught-courses.
The University of Birmingham scored 86% for overall satisfaction, ranking it fifth out of 24 leading UK universities in the Russell Group for overall satisfaction.
Find out more about our undergraduate courses in Political Science and International Studies