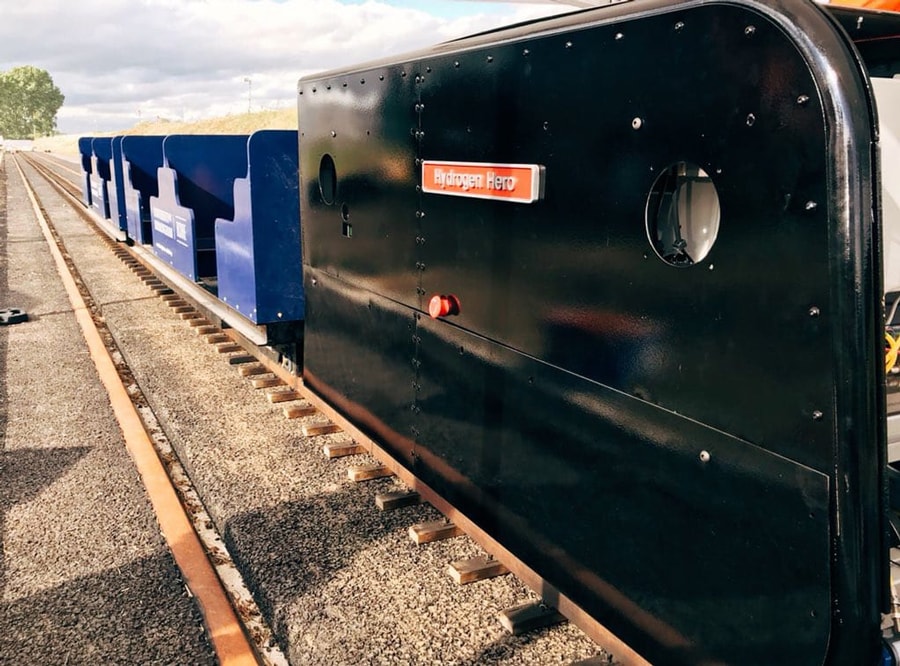 The Birmingham Centre for Rail Research and Education (BCRRE) has unveiled the U.K.'s first fully operating hydrogen train at Rail Live 2018, an annual event that brings the entire industry together to showcase UK rail expertise.
The train, named 'Hydrogen Hero', has been completely designed and engineered in the UK, and is currently a scaled-down version using technology that is ready to be brought to market with BCRRE industry partners in the coming months.
Transport currently accounts for around a quarter of the U.K.'s greenhouse gas emissions and the UK Government has committed to reduce its carbon emissions by at least 80%, against 1990 levels, by 2050.
In February 2018, Jo Johnson, Minister of State for Transport, called for diesel-only trains to be phased out as part of a new vision to decarbonise the railway by 2040. Hydrogen powered trains are expected to form a key part of the UK's plan to tackle climate change and to improve air quality, particularly in city centre stations such as Birmingham New Street which was recently found to suffer from very poor air quality at platform level.
Hydrogen fuel cell technology is an effective alternative to diesel engines; potentially entirely carbon neutral in operation, they are more environmentally friendly while offering similar performance. Hydrogen trains make electricity using a fuel cell which reacts hydrogen with the oxygen in the air creating electricity and water. The process has a higher efficiency than the combustion processes found in diesel engines.
The development of this demonstration model brings the U.K. one step closer to seeing fully functioning hydrogen trains on the tracks within four years and helping to significantly reduce the railway's carbon omissions.
Dr Stuart Hillmansen, Senior Lecturer in Railway Energy and Power Systems at BCRRE, says:
"Hydrogen fuel cell technology is ready for the railway. With our 'Hydrogen Hero' train, we want to demonstrate that hydrogen is viable right now for use on the UK railway as a realistic alternative to diesel. At BCRRE we are actively innovating and developing practical, market-ready technologies that can transform the UK railway."
For more information or interviews, please contact Dominic Benson, Deputy Director of Communications, University of Birmingham on +44 (0) 121 414 5134 or +44 (0) 7976327067.
The University of Birmingham is ranked amongst the world's top 100 institutions. Its work brings people from across the world to Birmingham, including researchers, teachers and more than 6,500 international students from over 150 countries.
BCRRE is the largest university-based centre for railway research and education in Europe, with more than 140 researchers and staff developing world-leading new technologies and products for trains, railway systems and infrastructure that will deliver a better, more reliable and efficient railway to the UK.
Researchers from the University of Birmingham have undertaken one of the most comprehensive air quality monitoring projects at a railway station at Birmingham New Street. More information on this study is available here.