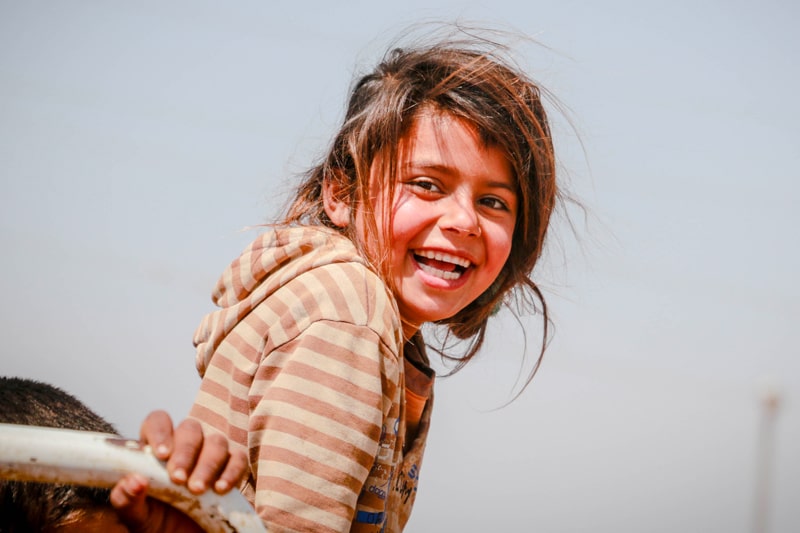 The UNHCR (the United Nations High Commissioner for Refugees) defines a refugee as 'someone who has been forced to flee his or her country because of persecution, war, or violence. A refugee has a well-founded fear of persecution for reasons of race, religion, nationality, political opinion or membership in a particular social group'. They note that most likely refugees are unable to return to their homes even years after an initial event caused them to flee.
With the UK's Vulnerable Persons Relocation Scheme and Community Sponsorship Programme for refugees escaping conflicts in the Middle East, refugees have been resettled to many places in the UK that have very little experience of diversity, let alone refugees.
What can these places do to welcome refugees?
At the Institute for Research into Superdiversity at the University of Birmingham, we have developed a toolkit and range of resources to inform and assist local authorities and practitioners on how to welcome refugees.
Five basic actions can help:
Explain to local people what a refugee is and why they are being resettled in the area. Many people do not understand why refugees are coming to the UK and with some of the UK's most popular newspapers sometimes printing anti-refugee stories, this can increase feelings of hostility and uncertainty about how their local area could be affected if refugees are rehoused there.
Help refugees to be self-sufficient. Everything is new for refugees arriving in a country of refuge. While it's tempting to do things for them, the best way to aid resettlement is to do things with them so they learn how to be independent – like most people, refugees do not want to depend on others.
Support them to learn English. All refugees want to learn English, but classes can be expensive, hard to reach and opportunities to practise English skills can be limited. Offering transport to lessons, one-to-one support and organising language cafes or social groups are all ways in which you could help refugees to familiarise themselves with the language and engage in everyday conversations.
Explain local norms and behaviours. Local people can become irritated when newcomers put the rubbish out on the wrong day, don't recycle or fail to park their cars outside their own houses. Refugees are unlikely to be accustomed to the local norms and behaviour of their new country, so don't assume they will automatically pick it up – explain to them what matters to local people and why.
Help refugees to develop social networks. Loneliness and isolation are two of the biggest problems that refugees face in a new country. They miss their friends, family and culture and may be grieving for lost loved ones. Make sure they have access to the internet, so they can reach people back home or in other countries, match them with mentors of the same age and gender and with shared interests and find ways for them to connect with others locally or around the UK.
Find out more about our Refugee Integration Toolkit.