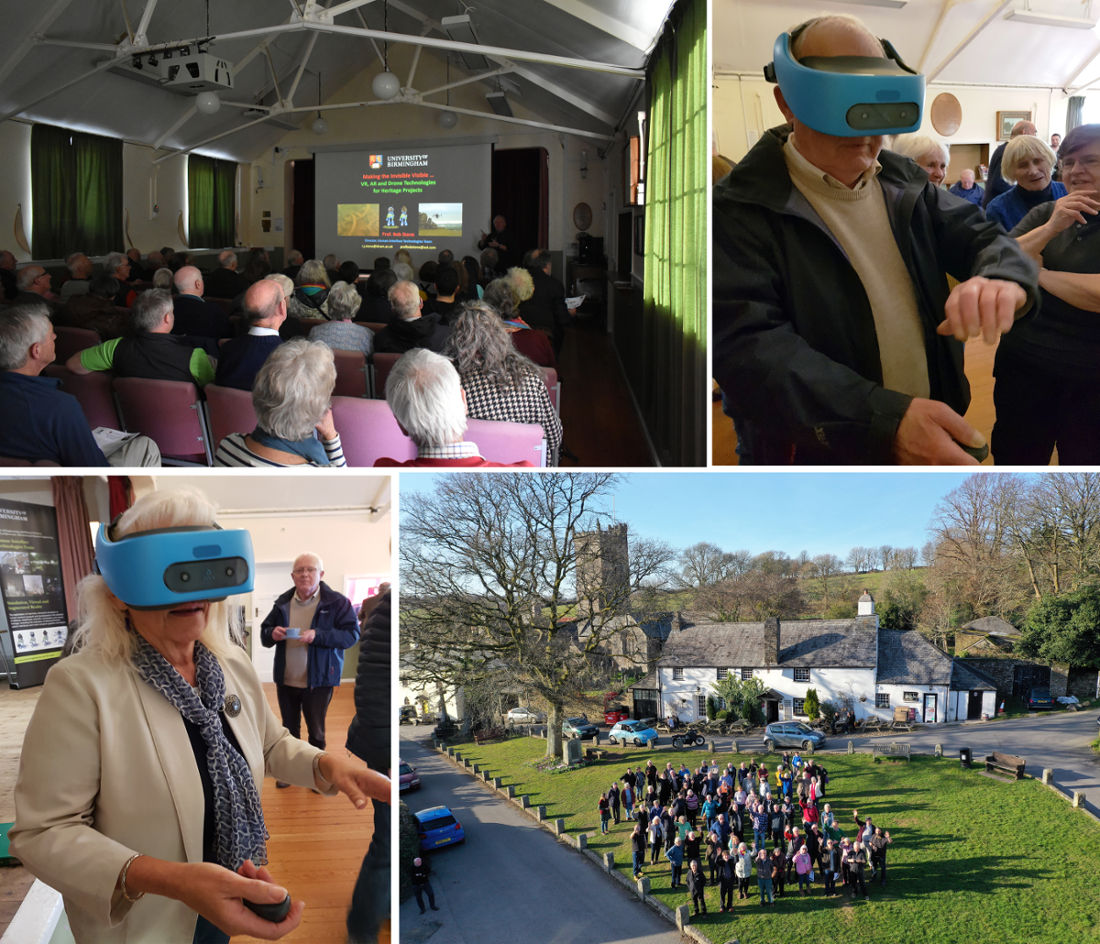 Organised by the Dartmoor Society, in conjunction with the Yelverton and District Local History Society, the sell-out event was attended by a wide range of the general public and heritage professionals from across the county of Devon.
The Electronic and Electrical Engineering researchers demonstrated how their research was helping to make the invisible history of the region visible to all. One project which gained a lot of interest was the recreation of old GWR railway line overlooking the historic reservoir at Burrator which is just a stone's throw from the Village Hall. The team's recent break through discovery of the remains of World War II anti-torpedo nets resting on the floor of that same man-made lake also proved to be a popular project.
It was announced at the event that the initial success of the Torpedo Net project had generated two new student underwater magnetometer projects this year, both of which will be deployed within the Reservoir on one of the HIT Team's submersibles in mid-March. The aim of this project will be to establish the extent to which the remains still traverse the Reservoir bed in front of the main dam itself.
Tanya Welch, who is the Honorary Secretary from The Dartmoor Society praised Bob at the event, "Everyone we spoke to enjoyed your presentation, as well as hearing about the developments in all the key sectors of your fascinating work. Your love of the Dartmoor area clearly showed through and we all felt truly privileged to be able to share this special experience you were able to create for us. On behalf of the Dartmoor Society and the Yelverton and District Local History Society, sincere thanks for creating a unique, unforgettable and very special event which without doubt was thoroughly enjoyed by all parties who were fortunate enough to experience it".