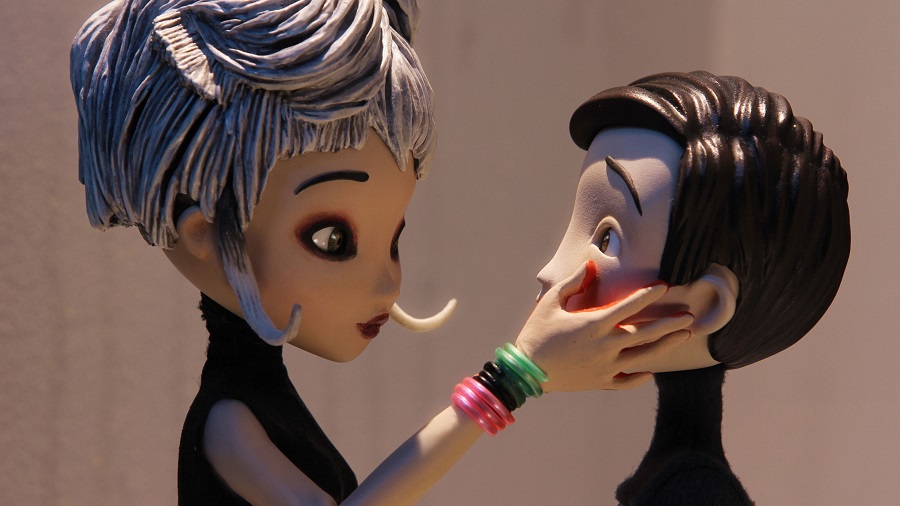 Researchers and mental health professionals in Birmingham are supporting the screening of an award winning film that addresses youth mental health issues that will be shown at the Midlands Art Centre (MAC) cinema on 18 June 2019.
Project PERFECT and the Institute for Mental Health from the University of Birmingham are putting on a free screening of Red Hands, a film by Francesco Filippi that explores domestic violence and friendship.
It is a film about violence on minors and women, but also about the relationships between parents and guardians, and their children. It's about coming of age, creativity and making choices in a complex world, and follows the journey of a 12 year old boy, Ernesto, who seeks to help a mysterious girl Luna (Moon).
Francesco Filippi, the film's Director said: "Red Hands tells the story of two teenagers who save each other from domestic abuse: not only because they care about each other, but also because they use their imagination to understand what is happening and to make the world a better place. Red Hands tries to take teenagers seriously and to satisfy some of their needs, not just their expressed desires. I hope the film will give teenagers hope and help to inspire courage if they are experiencing challenging times".
The screening will be followed by a panel discussion in which the audience can interact with and question Filippi and a panel of experts in youth mental health. The discussion will be chaired by Lisa Bortolotti, Professor of Philosophy at the University of Birmingham and will include Michael Larkin, clinical psychologist at Aston University; Bonny Astor, facilitator who leads philosophy and mental health discussion groups; Gemma Hickman and Lucy Wright, experts by experience.
Lisa Bortolotti said: "At project PERFECT we aim to understand mental health struggles in the context of significant life events, undermining the stigma associated with unusual beliefs, unusual experiences, low mood and anxiety. By telling powerful stories with three-dimensional characters who experience adversities, films are effective at informing and changing public perceptions."
"It is so important to us that this screening of Red Hands is free for anyone to attend. It is particularly inspiring as it speaks to young people whose voices are often unheard or dismissed, and beautifully illustrates how personal relationships have the potential to support resilience, growth, and healing."
Like this film, Bortolotti's research has challenged understanding of mental health issues. In particular, her work has helped to reduce stigma and isolation by showing that irrationality is not a mark of mental illness, and that mental illness does not always compromise success.
Red Hands has already been commended by a number of International Film Festivals including but not limited to: Best Italian Film at Fabrique du Cinema Award 2018, Best Animation at Indian World Film Festival 2019 (India), Best Short Film at Libertas Artis 2019 in Spain, Best Production Design at Redline International Film Festival 2019 in Canada.
The film and panel discussion will be held at the MAC in Cannon Hill Park on at 18.00 on 18 June 2019. The screrening is suitable for young adults (12+) and is part of the Arts and Science Festival.
For more information please contact University of Birmingham press office on +44 (0) 7789 921 165.
The University of Birmingham is ranked amongst the world's top 100 institutions. Its work brings people from across the world to Birmingham, including researchers, teachers and more than 6,500 international students from over 150 countries.