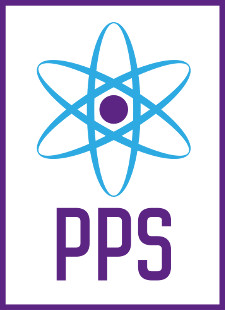 We have had an incredibly successful term with a variety of great events.
Hi!
I'm Lucy Harrison and I have been the President of Poynting Physical Society for the 2018/19 year.
Our first event of 2019 was a quiz held in association with one our sponsors, TPP, who kindly provided food, a free bar and even prizes of Raspberry Pi computers for the winning team! As well as being a fun night (which sold out despite having 100 tickets!), this event enabled members to network with employees of the world-leading digital health company.
PPS Quiz winners
Following our success at the EPS Societies' Awards last year - winners of the Industrial Award and Head of Year Idea of the Year Award 2018 - we held our second ever Internships Event, which was even bigger and better than last year. Speakers from EY, SURE, BP and the Ogden Trust to name but a few attracted over 50 students to the event which was held in a 'speed dating' style to give students a more personal encounter with the speakers. As is tradition in Physics, this was then followed by a networking session with the usual cheese and wine accompaniments!
Internships Fair
For the first time ever, PPS travelled north of the border to Edinburgh for a weekend to attend the UKSEDS National Student Space Conference. This weekend consisted of talks from experts in a variety of space-related subjects, panel discussions and a networking session with nationwide employers such as Airbus, Lockheed Martin and the UK Space Agency. In addition to the conference itself, there was a wine reception with the employers and even a Scottish ceilidh in the evening!
PPS in Edinburgh
Our final event of the year was the Annual Spring Ball, this year held in the Burlington Hotel with the theme of 'Starry Night'. As always, this was a fantastic night with over 330 staff, postgrads and students enjoying a three course meal, a live band and a DJ set in addition to the PPS Yearly Awards including Big Name In Physics, Sports Personality and Most Dedicated PPS Member. Congratulations to all our winners!
PPS Yearly Awards on the Annual Spring Ball (left) and the live band (right)
I would like to take this final opportunity to thank my committee for all their hard work this year- none of our events would be possible without their constant organisation and attention to detail. I would also like to thank the Student Culture Fund, TPP, BP and the IOP for the financial support and sponsorship throughout the year. Finally, I would like to wish the best of luck to the new President for the 2019/20 year, Alex Crossman.
Nominations for the EPS Societies' Awards have just opened so if PPS have impressed you this year with our wide range of events then please nominate us for an award - it would be fantastic for the hard work of the committee to be recognised with an award in a year with so many big events!
It has been an absolute privilege to run the society this year and I look forward to the events that the new committee will be running next year!
Lucy Harrison
President of Poynting Physical Society 2018/19