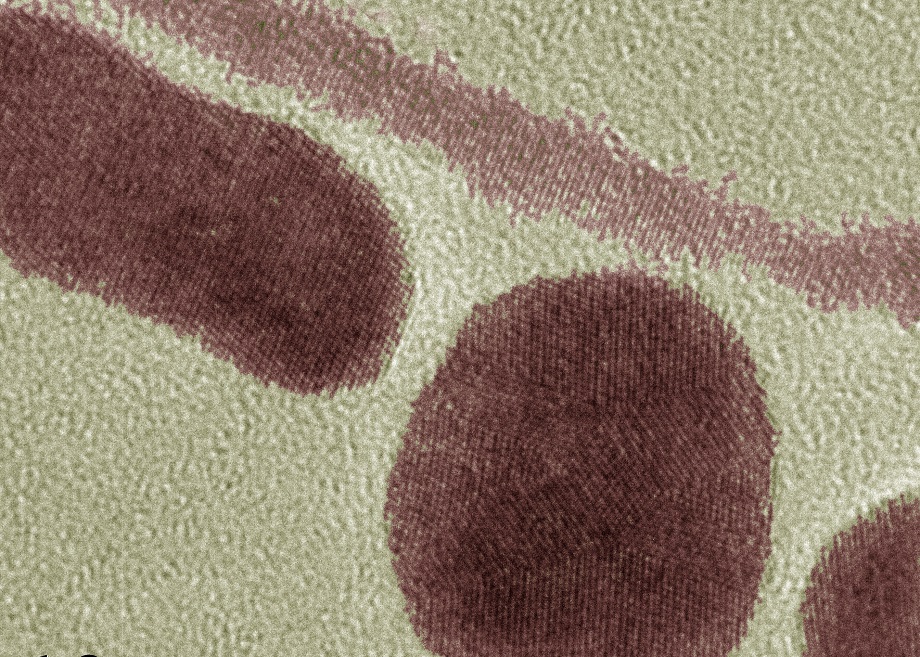 Scientists at the University of Birmingham are working with a Canadian tech company to investigate whether gold nanorods can be used to target cancer cells in the human body.
They have joined experts at Sona Nanotech Inc. to develop the next generation of nanorods for tissue imaging.
The team will work with its Canadian partners - beginning by creating luminescent nanorods by transforming gold nanorods provided by Sona with transition metals using technology created at Birmingham.
Team leader Zoe Pikramenou, Professor of Inorganic Chemistry and Photophysics at the University of Birmingham, said: "The scientific community is only just beginning to explore the exciting potential of gold nanoparticles in medical applications such as diagnostics, drug delivery and cancer treatment.
"With its unique CTAB-free gold nanorods, Sona Nanotech has produced an innovative next-generation product that is ideally suited for these applications, which is why we have such high hopes for this collaborative project."
Professor Pikramenou runs an interdisciplinary research programme on Photophysics in Nanoscience and Biomolecular Chemistry using supramolecular design and synthesis, coordination chemistry, luminescence spectroscopy and imaging.
Her team will evaluate differences in uptake with conventional nanoparticles and evaluate the attachment of antibodies for specific targeting of cancer tissues using techniques established in the group.
Sona Nanotech CEO Darren Rowles said: "This collaboration, with an internationally-renowned professor at a leading global university, demonstrates the high level of interest in Sona's innovative technology. We are delighted to be working with Zoe and her team and are excited to see what we can achieve together."
Compared to other gold nanoparticles, gold nanorods have several advantages, including high surface area, unique physical, chemical and optical properties, biocompatibility and the ability to be conjugated with other molecules.
This enables them to be used in more efficient drug targeting and delivery and enhanced bio-imaging, which is driving market demand. The global gold nanoparticles market is anticipated to reach USD $1.52 billion by 2026 and is anticipated to grow at a CAGR of 10.2% from 2018 to 2026. [1]
Cancer is one of the leading causes of death worldwide. It is expected that the number of new cases of cancer per year will rise to 23.6 million by 2030. This alarming rise demands cutting edge research to develop targeted therapy for treatment of various kinds of cancer. [2]
The University of Birmingham is ranked amongst the world's top 100 institutions, its work brings people from across the world to Birmingham, including researchers and teachers and more than 6,500 international students from over 150 countries.
Professor Zoe Pikramenou's research has an internationally recognised profile with invited lectures at international and national congresses covering a breadth of chemical areas, publications in leading internationally scientific journals.
She has received research grants from EPSRC, MRC, Leverhulme Trust, the Royal Society for developing programmes on supramolecular wires, luminescent nanoparticles in biology and an EPSRC Discipline Hopping Awards with Chemical Engineering which fostered research in nanoparticle detection in liquid flows.
About Sona Nanotech
Sona Nanotech Inc. is a nanotechnology life sciences firm that has developed two proprietary methods for the manufacture of rod-shaped gold nanoparticles. The principal business carried out and intended to be continued by Sona is the development and application of its proprietary technology for use in multiplex diagnostic testing platforms that will improve performance over existing tests in the market.
Sona's gold nanorod particles are CTAB (cetyltrimethylammonium bromide) free, eliminating the toxicity risks associated with the use of other gold nanorod technologies in medical applications. It is expected that Sona's gold nanotechnologies may be adapted for use in applications, as a safe and effective delivery system for multiple medical treatments, pending the approval of various regulatory boards including Health Canada and the FDA.
Sona is a publicly listed company on the Canadian Securities Exchange existing under the laws of Nova Scotia, with its operations in Nova Scotia.