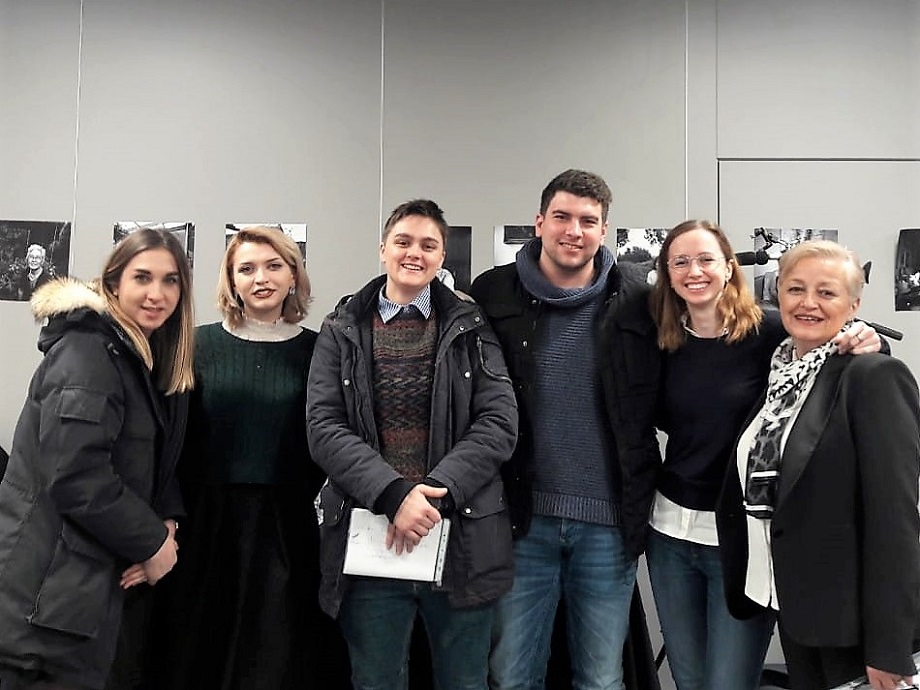 Children conceived as a consequence of armed conflict joined researchers and artists from around the world to explore how their life stories are told through art and academia.
The international research network Children Born of War studies the experiences of individuals born during and after conflicts and wars, where their father was a member of an enemy, allied or peacekeeping force and their mother a local citizen.
A two-day conference at the University of Birmingham saw over 40 global experts meet to share their experiences of working across performance arts, political theater and academic research to explore the experiences of these individuals.
Joining researchers and artistic teams were representatives and activists of organizations working with Children Born of War, as well as some of these children themselves who contributed to discussions about how artists and academics are exploring their experiences.
The Conference is jointly organized by the University of Birmingham, Children Born of War Innovative Training Network, and the alpha group (Austria), with support from AVL List Cultural Foundation (Austria).
Professor Sabine Lee, from the University of Birmingham and Darrel Toulon, of the alpha group (Austria), hosted the conference.
Professor Lee commented: "There have always been 'children of war' and we know that the consequences for many of these children have been devastating regardless of whether the relationship between mother and father was loving or exploitative.
"These children are born with a stigma of belonging to the enemy and are often treated as such, both at the social and political level. Some have been abandoned, abused, mobbed, excluded from family and community and even harassed by the state.
"We've gathered experts from the UK, Austria and around the world to explore the interaction of art and academia in this area - risk and relevance, testimony and authenticity, as well as the social and emotional aspects of participatory artistic projects."
Academic participants came from the Universities of Birmingham, Durham, Graz, Leipzig, Vienna and Zürich, as well as directors, writers and presenters from the alpha group (Austria), Cardboard Citizens (UK), Paradise is Here (Switzerland) and other independent personalities working in international performance space.
Representatives and activists of organizations working with Children Born of War as well as some of the children themselves.

Ajna Jusić, Activist and President of the Association for "Forgotten Children of War" (Bosnia) commented: "The first time I spoke in front of an audience, it was hard. But rape is not about women but about society and community and family and everyone around it. With our association, we wish to create a better environment for the children born of war.
"We want to create a society that is more empathetic for the CBOW being born today. Despite the fact that it's difficult to talk about it, we've decided to show our strength. It is not just about us, it's something that is concerning everyone else."
The Conference included theoretical and practical plenary sessions as well as small group work, and focussed on a project under development: IN THE NAME OF THE FATHER, a docu-dance-theater Production by Darrel Toulon and the alpha group, which aims to shed light on the experiences of Children Born of War.
The University of Birmingham is ranked amongst the world's top 100 institutions, its work brings people from across the world to Birmingham, including researchers and teachers and more than 6,500 international students from over 150 countries.