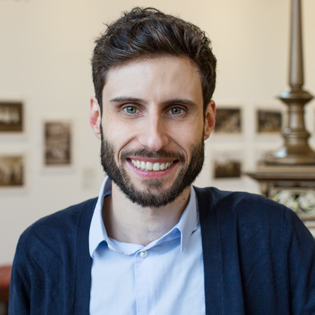 Dr Matteo Fuoli has been invited to give one of the keynote presentations at this year's international conference on Languaging Diversity at the University of Zaragoza, Spain
Dr Fuoli, who is an expert in corpus-based and experimental Discourse Analysis, will speak about 'How persuasive is persuasive discourse? Using experimental methods to assess reader response empirically'.
The talk will address persuasion and manipulation as central concerns of Critical Discourse Analysis. Traditionally, the persuasive properties of texts have been explored by means of interpretive analysis. Dr Fuoli will show that innovative experimental methods offer a valuable means of verifying claims concerning the persuasive properties of texts. He will present the findings of three recent experimental studies of persuasive features of corporate and political discourse. The findings show, for instance, that evaluative language can enhance readers' perceptions of the trustworthiness of a company accused of questionable behaviour, which raises critical ethical issues concerning the potential for corporate communication to be used as a tool for manipulation and deception. Overall the plenary will demonstrate novel approaches that enable researchers to gain empirically-grounded insights into the discursive dynamics of persuasion, social influence and power.
Languaging Diversity is a well-established international conference which is now in its sixth year running. This year's theme focuses on "intricacies of persuasive discourse and the manifold reactions it may engender in today's globalised and multicultural societies". The program boasts over 90 papers from international scholars, four pre-conference workshops and six plenary sessions. The conference will run from 24 to 27 September 2019. Follow on Twitter @LangDiv2019.