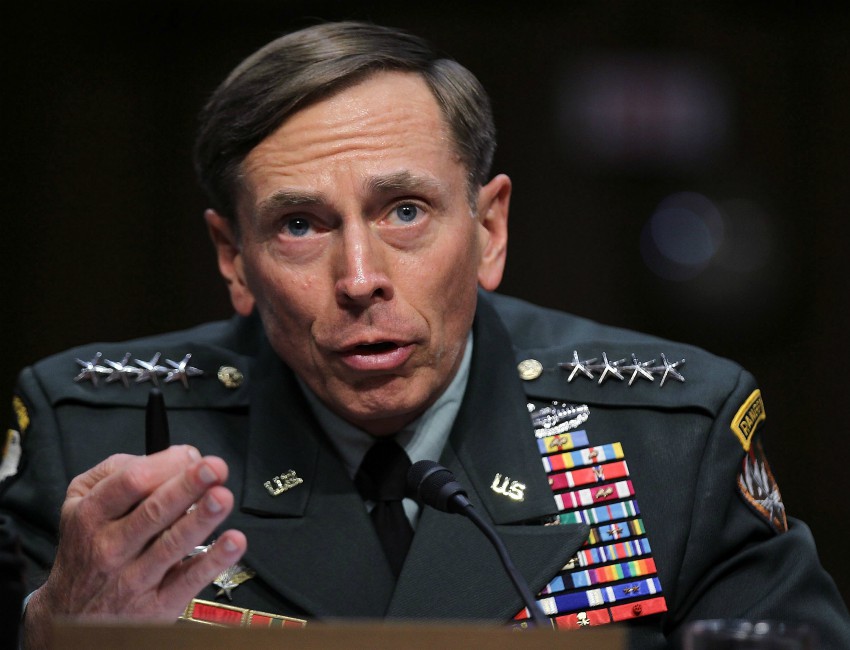 One of the most prominent modern-day US military figures has accepted an invitation of a 3-year Honorary Professorship in the Institute for Conflict, Cooperation and Security (ICCS) at the University of Birmingham. This follows two speaking engagements that General Petraeus has made to the Edgbaston campus in recent years.
General David Petraeus will take up the position immediately in the ICCS. As part of the role, he will share insights from his career with students and researchers through a variety of interactions in Birmingham and virtually.
General Petraeus is one of the most prominent and accomplished U.S. military figures of the post-9/11 era. He served over 37 years in uniform and culminated his career with 6 consecutive commands as a general officer, including Command of the Multinational Force-Iraq during the Surge, the United States Central Command, and the International Security Assistance Force in Afghanistan. During his time in uniform, he also served in Cold War Europe, Central America, the United States, Haiti, Bosnia, Kuwait, and elsewhere in the greater Middle East and Central Asia. Additionally, as a Lieutenant General, he oversaw the drafting of the U.S. Army and Marine Corps counterinsurgency field manual and a comprehensive overhaul of how units, leaders, and soldiers were prepared for deployment to operations in Iraq and Afghanistan. Following his military service, he served as Director of the CIA during a period of considerable achievements in the campaign against extremism and in investing in the most important element in the Agency, its human capital.
He is now a Partner with the global investment firm KKR and Chairman of the KKR Global Institute, a position he has held since June 2013. He is also a Judge Widney Professor at the University of Southern California, a non-resident Senior Fellow at Harvard University's Belfer Center, a member of the boards of Optiv and OneStream, and a personal venture capitalist. A graduate with distinction from the U.S. Military Academy, he earned a Ph.D. in international relations and economics at Princeton University and subsequently taught both subjects at West Point. He later completed a fellowship at Georgetown University and was a Visiting Professor of Public Policy at the City University of New York's Macaulay Honors College for 3-1/2 years.
General Petraeus expressed his thanks for the invitation to be an Honorary Professor at ICCS, stating: "I am most appreciative of the opportunity to be a small part of the superb work and impressive intellectual critical mass at the University of Birmingham's Institute for Conflict, Cooperation, and Security. And I look forward to further engagements with the faculty and students there and elsewhere at the University, having greatly enjoyed my two visits in the past several years."
Professor Richard Black, Pro-Vice-Chancellor and Head of the College of Social Sciences, said:
"We are extremely pleased to welcome Gen. Petraeus to the College, and are certain his insights will prove of interest to our students and spark debate across the College in these challenging times".
Over the past decade-and-a-half, General Petraeus has been named one of America's 25 Best Leaders by the U.S. News and World Report, a runner-up for Time magazine's Person of the Year, the Daily Telegraph man of the year, Prospect magazine's Public Intellectual of the Year, a Time 100 selectee, one of Foreign Policy magazine's top 100 public intellectuals, and the recipient of the Madison Medal at Princeton University. He is a frequent commentator on global security and economic issues. In recent years, his pieces have been published in the Washington Post, New York Times, Wall Street Journal, Financial Times, Foreign Affairs, and Foreign Policy, and he has also appeared frequently on various TV news programs and documentaries.
For further information please contact Hasan Salim Patel, Communications Manager (Arts, Law and Social Sciences) on +44 (0) 121 415 8134 or contact the press office out of hours on +44 (0) 7789 921 165.
About the University of Birmingham
The University of Birmingham is ranked amongst the world's top 100 institutions, and its work brings people from across the world to Birmingham, including researchers and teachers and more than 6,500 international students from nearly 150 countries.
About the Institute for Conflict, Cooperation and Security (ICCS)
The Institute for Conflict, Cooperation and Security (ICCS) is based in the School of Government and Society at the University of Birmingham. It adopts a multi-disciplinary approach to global security challenges to create innovative research, education, and training in conflict and cooperation in world politics.