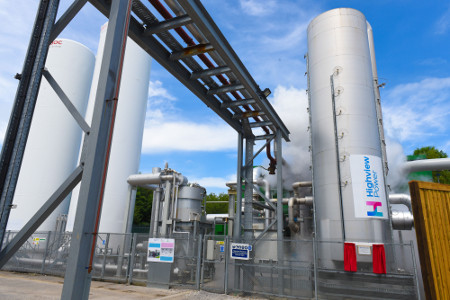 The Birmingham Energy Institute would like to congratulate Highview Power on their recent plans to construct the UK's first 50-megawatt liquid air energy storage (LAES) plant, the CRYOBattery™ plant.
The CRYOBattery™ plant will be Europe's largest energy storage project using cryogenic batteries and will have the capability to store sustainable power for months.
Professor Yulong Ding and his team invented the LAES concept over 14 years ago. Over the years, Highview Power and their sponsored Royal Academy of Engineering Chair, Professor Ding, have continued to innovate and develop liquid air based combined cooling, heating, water and power technologies for applications at community and city scales.
Speaking about the new plant Professor Ding said, "It is excellent to see Highview take LAES technology further and put forward plans that have the potential to power up to 50,000 homes sustainably for five hours."
The new plant will work by soaking up excess wind and solar energy, compressing and cooling it to -196°C, transforming the air to a liquid state that can be stored. When the stored energy is required, it is pumped to a high pressure and heated by ambient heat, creating a high-pressured gas that rotates a turbine that then generates electricity.
Highview Power CEO Javier Cavada added, "This CRYOBattery™ plant will provide the critical services needed to help maintain a stable and reliable grid," said Cavada. "Long-duration, giga-scale energy storage is the necessary foundation to enable baseload renewable energy and will be key to a 100% carbon free future."
To find out more about the CRYOBattery™ plant please view the Highview Power press release.