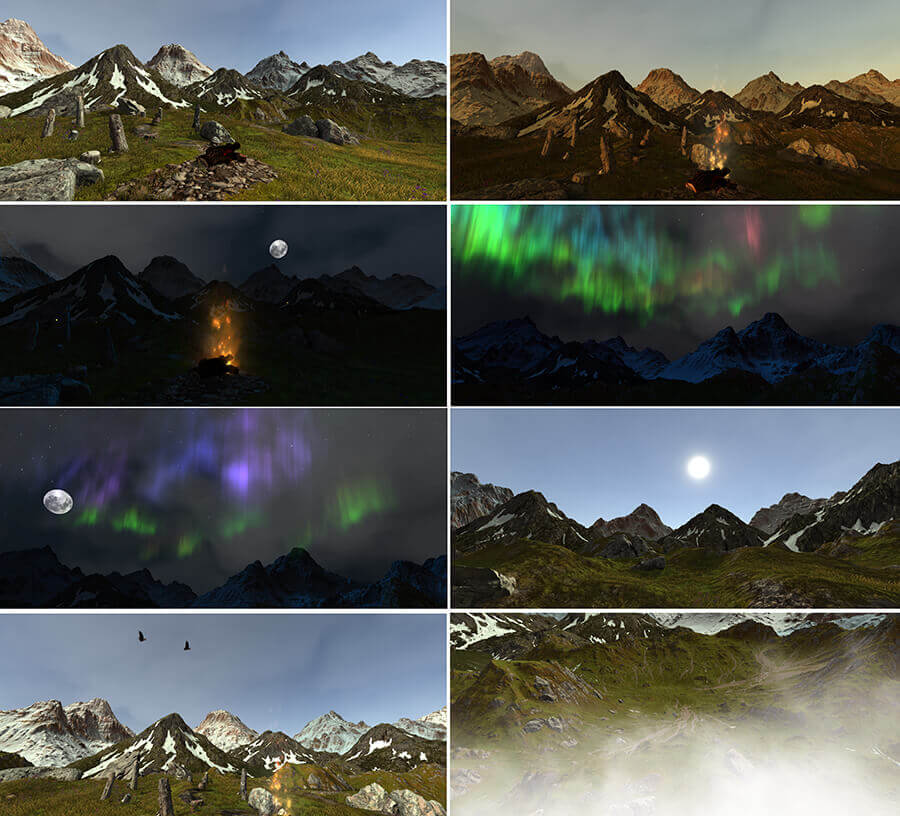 The University of Birmingham's Human Interface Technologies team (HIT) delivered an innovative virtual reality (VR) relaxation programme at Torbay Hospital in May 2019.
With the evaluation in a range of applications from pain control and distraction in children, to palliative/end-of-life care and staff well-being, the programme has proven to be successful during digital healthcare trials at the hospital.
Nick Peres, Lead for Learning Technologies Research and Development at Torbay and South Devon NHS Foundation Trust (TSDFT) said, "We're really pleased to continue our evolving relationship with Professor Bob Stone and the HIT team from the University of Birmingham. The latest VR experience, which is a spectacular mountain scene, will soon become part of the new VR trials being carried out by TSDFT in collaboration with the HIT team. It was a huge success during our staff open day, allowing staff to experience the VR application first-hand and enjoy the tranquil mountain scene with Sir David Attenborough's calming narration".
Nick commented further: "The Trust plans to use the VR experience initially as a tool to improve staff well-being. Struggles with 'burnout' and well-being can have an adverse effect on staff moral and health. Together with the HIT team, TSDFT will be running a pilot study that includes exposure questionnaires to determine the efficiency of the natural VR experience on staff well-being. If the pilot study concludes to be an effective tool in reducing stress and improving staff well-being, similar interventions could be adopted across NHS trusts throughout the UK".
Discover Professor Bob Stone and the HIT team's collaboration work with Sir David Attenborough and the rise of the VR relaxation project.