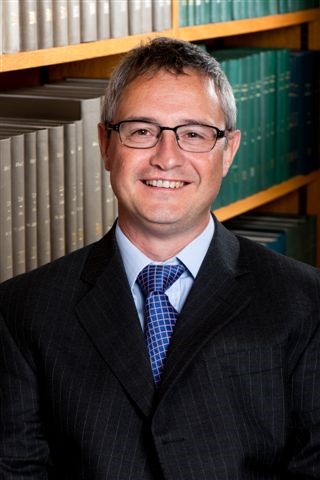 Professor Colin Watts is Chair of the Birmingham Brain Cancer Program and Principle Investigator on the Tessa Jowell BRAIN MATRIX. He joined Birmingham last year, bringing with him a wealth of clinical experience from the last 25 years.
Primary and metastatic brain cancer is a major challenge in oncology. Brain cancer accounts for 2% of cancers but 7% of cancer deaths, and it's the commonest solid tumour in children. Over half of cancer patients do not suffer from a common type of the disease; and while significant strides have been made in common cancers to develop new drugs, there is still a significant way to go for rare cancers like brain tumours.
Current research at basic and clinical levels has been ineffective – there is a need to do things differently. Less than 5% of patients with brain tumours will be entered onto a clinical trial. Brain cancers are particularly hard to diagnose and treat, as they're concealed behind a protective barrier that sits around the brain. Current cancer drugs are designed not to penetrate this barrier, which for most cancers protects patients from the worst side-effects, but for brain cancer means drugs can't access the tumours. There have also been no new treatments in more than 15 years.
The Tessa Jowell BRAIN MATRIX study is a multi-armed national clinical trial which will offer all patients advanced surgical technology and state-of-the-art diagnostics. The adaptive trial platform allows to develop and test new drugs, providing a Trial Accelerator Programme for brain cancer. It emphasises data collection at scale integrating clinical, biological (genomic) and imaging data. It also bridges the gap between academia, the NHS and the commercial sector
The study aims to get more patients onto clinical trials, and grow models of their disease from their own tumours to test new drugs and treatments on. Using real tumours will help identify how the cancer evolves over time and what effect current therapies (radiation and drugs) have on that process, leading to better outcomes for patients.
I hope to achieve many things through the BRAIN MATRIX study, including recruiting all patients with brain tumours onto a clinical trial. I would like to introduce targeted treatments - getting the right drug to the right patient at the right time. To make patient-centred, consultant-led, research-orientated clinical care at the heart of everything we do. Finally to embed research into standard NHS clinical care.