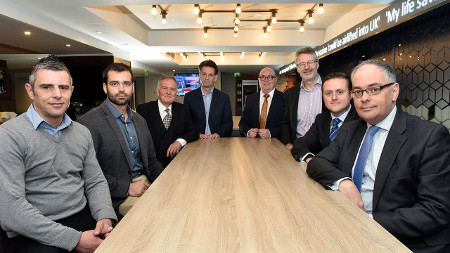 Energy issues are growing concern for many businesses, with many businesses struggling to find the balance between rising prices and pressure to adopt the sustainability agenda.
At the Energy Roundtable 2019, Professor Martin Freer, Director of the Birmingham Energy Institute and the Energy Research Accelerator sat down with Insider Media, fellow researchers and big energy consumers to discuss the existing energy issues businesses are facing and consider what solutions might apply.
Participants of the roundtable explored the innovations, finance and culture changes needed to give businesses secure access to power that's affordable, reliable and sustainable.
For the comments and recommendations of the eight participants of the Energy Roundtable please view the full article written by Insider Media: https://www.insidermedia.com/digital-events/midlands-energy-roundtable-2019#0