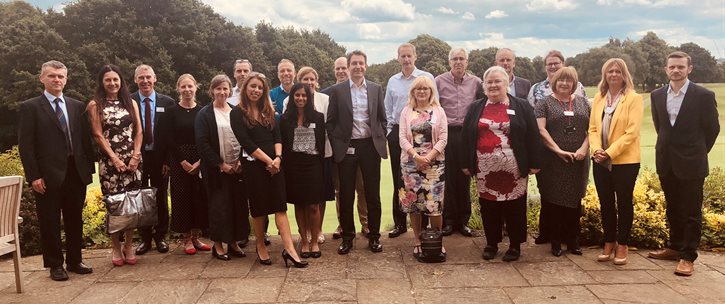 The Midland-Wales Advanced Therapy Treatment Centre (MW-ATTC), a large regional network with the necessary commercial and NHS infrastructure required to facilitate the delivery of advanced therapy treatments to patients, has produced a newsletter detailing key updates over its first year.
The MW-ATTC, jointly led by the National Institute for Health Research Birmingham Biomedical Research Centre (NIHR Birmingham BRC) and NHS Wales, was awarded £7.3 million funding by Innovate UK in 2018 to ensure more patients benefit from a new generation of breakthrough therapies.
The NIHR Birmingham BRC is a partnership between University Hospitals Birmingham NHS Foundation Trust and the University of Birmingham, and has a long-standing track record in cell therapy innovation and translation. NHS Wales is the joint lead for the MW-ATTC through the Welsh Blood Service, Velindre NHS Trust.
The Midlands and Wales collaborative was one of only three centres in Britain that was awarded funding from the Industrial Strategy Challenge Fund by Innovate UK, the government's innovation agency, to develop an advanced therapy treatment centre.
The MW-ATTC operates from four centres: University Hospitals Birmingham NHS Foundation Trust, Cardiff and Vale University Health Board, Abertawe Bro Morgannwg University Health Board and Nottingham University Hospital.