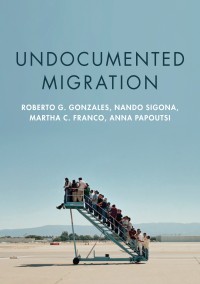 IRiS Deputy Director, Professor Nando Sigona and Anna Papoutsi, PhD Researcher, publish fascinating new book on undocumented migration with colleagues at Harvard University's Graduate School of Education. The book is part of the award-winning 'Immigration and Society' book series by Polity.
Undocumented migration is a global and yet elusive phenomenon. Despite contemporary efforts to patrol national borders and mass deportation programs, it remains firmly placed at the top of the political agenda in many countries where it receives hostile media coverage and generates fierce debate. However, as this much-needed book makes clear, unauthorised movement should not be confused or crudely assimilated with the social reality of growing numbers of large, settled populations lacking full citizenship and experiencing precarious lives.
From the journeys migrants take to the lives they seek on arrival and beyond, Undocumented Migration provides a comparative view of how this phenomenon plays out, looking in particular at the United States and Europe. Drawing on their extensive expertise, the authors breathe life into the various issues and debates surrounding migration, including the experiences and voices of migrants themselves, to offer a critical analysis of a hidden and too often misrepresented population.
Order your copy of Undocumented Migration.