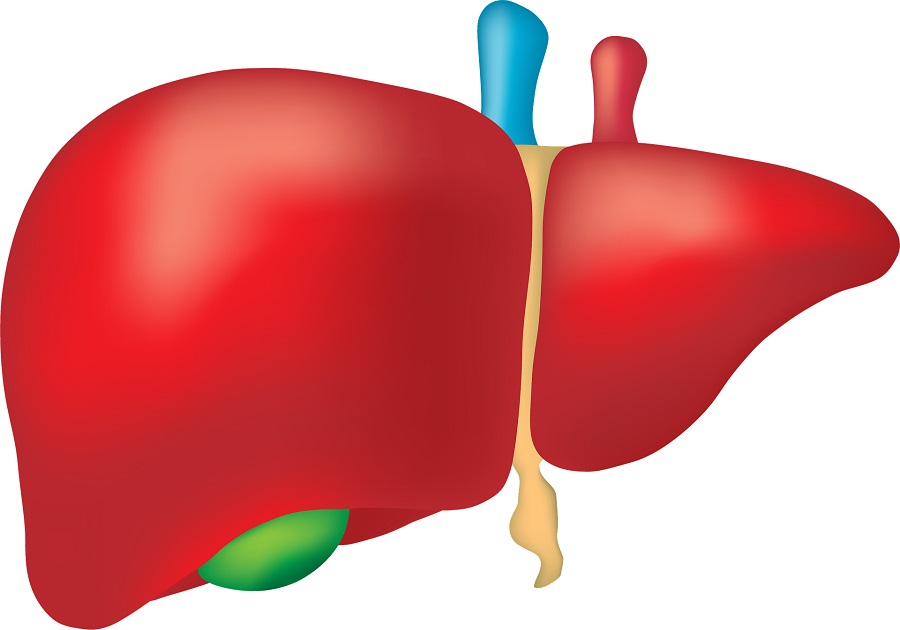 A new partnership between scientists at the University of Birmingham and global healthcare company Novo Nordisk aims to discover new treatments for people suffering from fatty liver disease.
The University of Birmingham's Centre for Liver and Gastrointestinal Research and Novo Nordisk have joined forces in a collaboration supported by the National Institute for Health Research (NIHR) Birmingham Biomedical Research Centre.
The NIHR Birmingham BRC brings together the expertise of University Hospitals Birmingham NHS Foundation Trust (UHB) and the University of Birmingham, both members of Birmingham Health Partners (BHP).
Professor Philip Newsome, Director of the University of Birmingham's Centre for Liver and Gastrointestinal Research and who leads the partnership, said: "It is estimated that up to a quarter of the adult population worldwide has a condition called non-alcoholic fatty liver disease, which occurs due to the build-up of fat in the liver and it is commonly seen in patients who are overweight or diabetic.
"What is concerning is that the incidence of fatty liver disease is rapidly increasing world-wide as we are becoming a more sedentary society consuming diets which are high in fat and sugar.
"Non-alcoholic fatty liver disease now therefore presents an enormous challenge for healthcare providers which is made worse due to the lack of approved and effective treatments.
"This exciting new partnership will see us working together with Novo Nordisk to harness our cutting edge translational research facilities and in vitro models to identify new disease mechanisms and potential targets for treatment."
Non-alcoholic fatty liver disease ranges in severity and can cause liver inflammation, which can lead to liver failure, an increase risk of cancer and death. Many patients with non-alcoholic fatty liver disease also have an increased risk of suffering from cardiovascular disease.
Professor David Adams, Pro Vice-Chancellor at the University of Birmingham and Director of the Birmingham NIHR BRC and Birmingham Health Partners, said: "New therapeutic candidates are needed in order to manage the complex mix of liver injury, vascular disease and cancer risk in patients with non-alcoholic fatty liver disease.
"This new collaboration is yet another example of how, through a strategic alliance, Birmingham Health Partners is harnessing research strengths between the University and NHS to deliver better treatments and care to patients. Together, we are delivering research that matters."
The team at the University of Birmingham who will be involved in the collaboration are Professor Philip Newsome, Dr Patricia Lalor, Dr Chris Weston, Dr Matthew Armstrong, Dr Celine Hernandez, Dr Thin Luu, Dr Stuart Hunter and Dr Paul Horn.
Karin Conde-Knape, Corporate Vice President of Cardiovascular and Liver disease research at Novo Nordisk, added: "We are very excited to work with such a talented group of scientists in order to understand better key drivers of non-alcoholic fatty liver disease and find pathways and targets to deliver treatments for the patients suffering from this disease.
"This is another example of how Novo Nordisk is striving to collaborate with translational academic institutions to increase further our disease understanding."
Ends
For more information please contact Emma McKinney, Communications Manager (Health Sciences), University of Birmingham, +44 (0) 121 414 6681, or contact the press office on +44 (0) 7789 921 165.
The University of Birmingham is ranked amongst the world's top 100 institutions. Its work brings people from across the world to Birmingham, including researchers, teachers and more than 6,500 international students from over 150 countries.
Founded in 2011, Birmingham Health Partners (BHP) drives the development of new diagnostics, drugs and devices by bringing together a renowned University and two leading NHS foundation trusts. Its unique ecosystem enables the full spectrum of translational medicine: encompassing health data; an established local health system; academic excellence; and an extensive clinical trials capability. Read more at www.birminghamhealthpartners.co.uk
University Hospitals Birmingham NHS Foundation Trust runs the Queen Elizabeth Hospital Birmingham, Birmingham Chest Clinic, Heartlands Hospital, Good Hope Hospital, Solihull Hospital. UHB is one of the largest Trusts in England treating over 2.2 million patients each year, with regional centres for trauma, burns, plastics, neurosciences, dermatology and cancer.
Novo Nordisk is a global healthcare company with more than 95 years of innovation and leadership in diabetes care. This heritage has given us experience and capabilities that also enable us to help people defeat obesity, haemophilia, growth disorders and other serious chronic diseases. Headquartered in Denmark, Novo Nordisk employs approximately 43,200 people in 80 countries and markets its products in more than 170 countries. For more information, visit novonordisk.com, Facebook, Twitter, LinkedIn, YouTube.
The National Institute for Health Research (NIHR) is the nation's largest funder of health and care research. The NIHR:
Funds, supports and delivers high quality research that benefits the NHS, public health and social care
Engages and involves patients, carers and the public in order to improve the reach, quality and impact of research
Attracts, trains and supports the best researchers to tackle the complex health and care challenges of the future
Invests in world-class infrastructure and a skilled delivery workforce to translate discoveries into improved treatments and services
Partners with other public funders, charities and industry to maximise the value of research to patients and the economy.
The NIHR was established in 2006 to improve the health and wealth of the nation through research, and is funded by the Department of Health and Social Care. In addition to its national role, the NIHR commissions applied health research to benefit the poorest people in low- and middle-income countries, using Official Development Assistance funding.