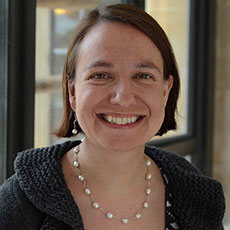 Professor Tiffany Stern, a Fellow of the Shakespeare Institute at the University of Birmingham, has been elected as a Fellow of the British Academy, in recognition of her research in Shakespeare and early modern drama.
One of 52 UK academics to be named this year, Professor Stern has been elected in recognition of her vibrant scholarship and signal expertise in theatrical culture on the stage and on the page across the period between 1500 and 1800.
Election as a Fellow of the British Academy confers international recognition on Professor Stern, who this year is honoured among Fellows from UK universities and further 20 Corresponding Fellows from institutions in the US, Canada, Australia, South Africa, Finland, Germany, Italy and France.
Professor Stern said: "It's an honour to be elected a Fellow of the British Academy as I enter my third year as Professorial Research Fellow at Birmingham. I'm thrilled that my work on 16th-18th century theatre and book history has received such recognition, and hope that my election acknowledges the continuing value and significance of archival research. I am deeply grateful to my colleagues at the Shakespeare Institute and University of Birmingham for their encouragement, collegiality, and support, and I look forward to acting as an advocate for our discipline at the highest international levels."
Professor Tom Lockwood, Head of School of English, Drama and Creative Studies, said: "This is a wonderful and well-deserved honour for Tiffany, and an occasion of great pride for our School and the University. Tiffany's scholarship is exacting and imaginative, immersed in the archive but not confined to it, and will continue to be enormously influential for research across the world. We're delighted to celebrate all that Tiffany's election means for staff and students alike in the School."
Professor Stern joins a community of more than 1400 of the leading minds that make up the UK's national academy for the humanities and social sciences. She joins Fellows such as the classicist Professor Dame Mary Beard, the historian Professor Sir Simon Schama and philosopher Professor Baroness Onora O'Neill.
Learn more: