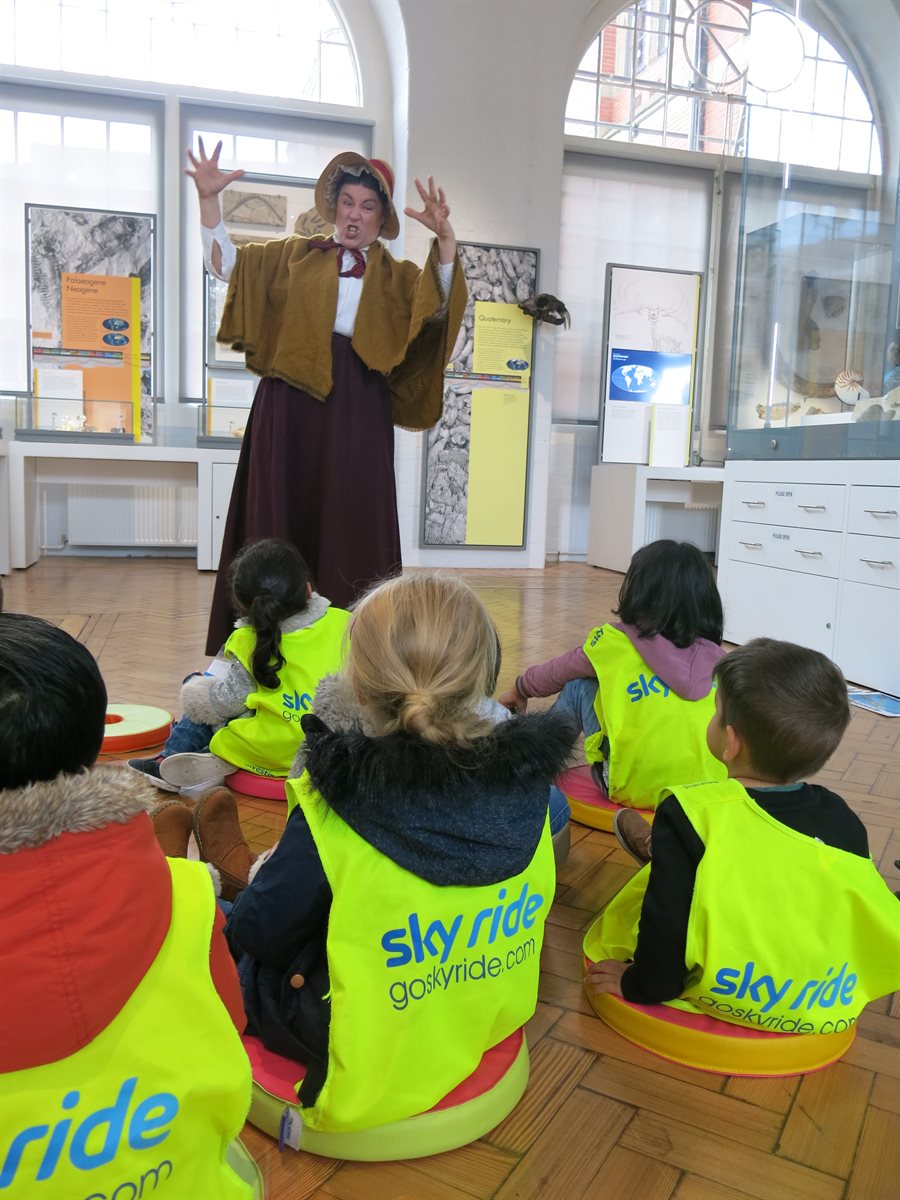 Nursery children have been curating an exhibition at one of the leading Geological Museum in the UK - the Lapworth Museum of Geology at the University of Birmingham.
Funded by Arts Council England, 'Creative Children Curating Collections' is a new approach for the Lapworth, as this exhibition has been curated by three-to-five-year olds.
Lapworth Museum Learning and Public Engagement Manager Anna Chrystal said: "We have passed over the curative power to toddlers, to find out their take on Museums and our collections. It has been a really refreshing and exciting project to take part in.
"Children view the world very differently to adults. In an adult's busy and often hectic day to day life, it can be easy to forget and overlook the simple pleasures. With particular reference to science, we are taught to be systematic in our approach to fact finding. This method, although highly effective, can to some degree remove us further from this imaginative and creative child's eye view of the world. Our aim with this exhibition is to allow visitors to step back and looks at objects, museums and the wider world through the eyes of children. We wanted to explore the questions: What is a museum? Why do we collect objects? Who visits museums and why?"
Each week, over a four month period, the Museum's Learning Team visited four nurseries across Birmingham. During visits, the Learning Team explored different themes, ranging from fossils and dinosaurs (a firm favourite), through to what is a Museum and who visits them? Themes were explored through the use of stories, games and real museum objects.
Part of the project involved getting the young 'curators' to visit the Museum – for some the first time they had set foot in a Museum.
Anna said: "As adults we have a preconception of how we believe we are expected to behave in a Museum, this is not always the case with toddlers. I have never heard so much noise in the Museum! It was a wonderful experience to hear such excited chatter mixed with Dinosaur Roars… Just how I like it! It is an outdated misconception to assume that you must be studious and quiet in a museum."
During visits to the Museum the toddlers engaged with a range of artists, including Bob Nicholls, a leading Paleo-artist, and even got the chance to meet Mary Anning, a historical pioneering Geologist.
Toddlers were given exclusive access to a new collection at the Lapworth. Their responses to the collection have formed the basis of the Exhibition and have formed how we have displayed specimens.
What's next for the 'curators'? The Lapworth Learning Team is continuing its relationship with the nurseries and are visiting the 'curators' on a regular basis. The Lapworth is hopeful that this relationship and experience will have inspired our toddlers and their families to visit museums and to take a deeper interest in the natural world, science and our heritage.
'Creative Children Curating Collections' was funded by Arts Council England as part of its National Portfolio Scheme.
The exhibition runs until Monday 2 March and is free to attend.
For further information, please contact Head of Communications and Engagement (Infrastructure) Sally Xerri-Brooks on +44 (0)121 414 3984.