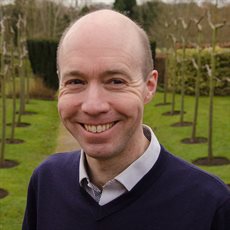 Dr Jonathan Radcliffe, a Reader in Energy Systems and Innovation at the University of Birmingham, has been appointed to two new advisory roles to support UK energy research funding and a Parliamentary inquiry.
Dr Radcliffe joins the Energy Strategic Advisory Committee of the Engineering and Physical Sciences Research Council (EPSRC). In this role, he will assist the council to develop, implement and modify plans for its Energy Programme, which has a project portfolio of over £350m.
He has also been appointed as the Specialist Adviser to the House of Commons Select Committee for Science and Technology, for its inquiry on Technologies for meeting Clean Growth emissions reduction targets. The Committee exists to ensure that Government policy and decision-making are based on good scientific and engineering advice and evidence. It has received written evidence and is now hearing from witnesses for the inquiry.
Speaking of his recent appointments Dr Jonathan Radcliffe said, "How energy systems develop alongside other infrastructure and governance structures, in the UK and globally, will be critical to meeting societal and environmental goals. The choices and decisions being made now will have a lasting and far-reaching impact. I am very pleased to contribute to this process through the Select Committee and EPSRC."
Dr Radcliffe is a member of the Birmingham Energy Institute, and a Fellow of the university's Institute for Global Innovation leading its Resilient Cities theme. His research includes quantitative and qualitative analysis, focusing on the integration of technologies into systems in the UK and low and middle income countries.