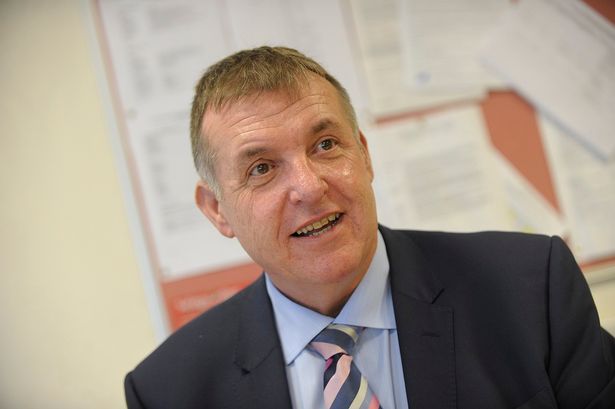 Leading figures in healthcare, biochemistry and diplomacy are amongst the six graduands receiving honorary doctorates this week, the University of Birmingham has today announced.
December sees over 3000 students collecting their academic awards in a series of 14 graduation ceremonies being held in the Great Hall in Birmingham. They are joined by six distinguished guests receiving Honorary Doctorates as well as an inductee into the Chancellor's Guild of Benefactors.
The ceremonies will see friends and family join the award recipients with some 4,400 visitors expected to enjoy mulled wine, sandwiches and Christmas treats in the Celebration Marquee over a four-day period.
The honorary graduands are:
Professor Ray Linforth – Doctor of the University
Professor Linforth retired in July as Vice-Chancellor & Principal of University College Birmingham following a 41-year career working in both further and higher education institutions. In the New Year's Honours List, he was awarded an OBE for services to higher and further education in the West Midlands. He is Chair of Governors at North Warwickshire and South Leicestershire College and chairs the Education Committee of The Royal Academy of Culinary Arts.
Leonard Stall – Doctor of Medicine
Leonard Stall is Chairman of media group Touchline, and particularly active in the charity sector. He was behind the launch of 'Philanthropy Age' magazine, as well as the book, 'How to do Good – Essays on Building a Better World', and its speaker tour. He is also responsible for an International Code of Practice for Charities being published by the British Standards Institution in February 2020.
Leonard sits on the Advisory Boards of the forthcoming Oxford Institute of Charity, and on this University's Institute of Global Innovation. He is also a consultant to the Norwegian Nobel Institute.
Robin Barnett CMG – Doctor of Laws
Robin Barnett arrived in Dublin in August 2016 to take up his appointment as British Ambassador to Ireland. Between 2011 - 2016, he held the post of British Ambassador to Poland. His previous career was focused on Central Europe, the Balkans and multi-lateral diplomacy.
Robin began his career in the Foreign and Commonwealth Office in 1980. In addition to Ireland and three postings in Poland, he has been posted to Vienna, the UK Mission to the UN in New York and Bucharest, where he was Ambassador. He has also served as Director of UK Visas and Managing Director of the Business Group in UK Trade and Investment. He studied Law at the University of Birmingham.
Dr Jane Collins – Doctor of the University
Jane Collins qualified in medicine at the University of Birmingham, before becoming a consultant paediatric neurologist at Guy's Hospital, London and Great Ormond Street Hospital. She was awarded an MD in 1988 for work at the UCL Institute of Child Health and awarded an MSc in Biochemistry. She is an honorary fellow of UCL and of the Institute of Child Health, UCL.
Jane became Chief Executive of Great Ormond Street Hospital for Children in 2001, then joined Marie Curie as Chief Executive in September 2012. She is currently a Trustee of the King's Fund and Vice Chairman of University College Hospitals, London.
Professor Sir Pete Downes – Doctor of Science
Pete Downes initially worked in drug discovery research in the pharmaceutical industry, followed by 29 years at the University of Dundee with 10 years as Principal and Vice Chancellor.
He is a leading UK biochemist and highly cited researcher. Under his leadership, the School of Life Sciences at Dundee became a global centre of excellence. Following retirement, his current roles include: President, the Biochemical Society; Chair of the Board, Platinum Informatics; and Chair of the Board of Trustees, Dynamic Earth, Edinburgh.
António Horta-Osório – Doctor of the University
António has been CEO at Lloyds Banking Group since 2011, following CEO roles at Banco Santander UK, Brazil and Portugal. Joining Citibank Portugal after graduating from Universidade Católica Portuguesa, António holds an INSEAD MBA, an AMP from Harvard and Honorary Doctorates from Edinburgh, Bath and Warwick.
He holds the Portuguese Order of Merit Grã-Cruz, the Spanish order of Isabel la Catolica and the Brazilian National Order of Cruzeiro do Sul.
António served on the Court of the Bank of England and is currently NED of Exor, Sociedade Francisco Manuel dos Santos, Stichting INPAR and Fundação Champalimaud. He is also Chairman of the Wallace Collection.
The Kern Family Foundation - Membership of the Chancellor's Guild of Benefactors
Founded in 1998 by Robert D. and Patricia E. Kern, The Kern Family Foundation is a grant-making organisation dedicated to ensuring that future generations have access to the opportunities that made their own success possible. The Foundation aims to enrich American lives by promoting the value of work, developing the formation of good character, increasing educational achievement, and instilling an entrepreneurial mind-set. The Foundation has made significant gifts to further the work and research of the Jubilee Centre for Character and Virtues, including the provision of scholarships for the MA in Character Education.
For more information please contact Dominic Benson, Deputy Director of Communications, University of Birmingham, on +44 0121 414 5134. Alternatively, contact the Press Office out of hours on +44 (0)7789 921165.
About the University of Birmingham
The University of Birmingham is ranked amongst the world's top 100 institutions, and its work brings people from across the world to Birmingham, including researchers and teachers and more than 6,500 international students from nearly 150 countries.