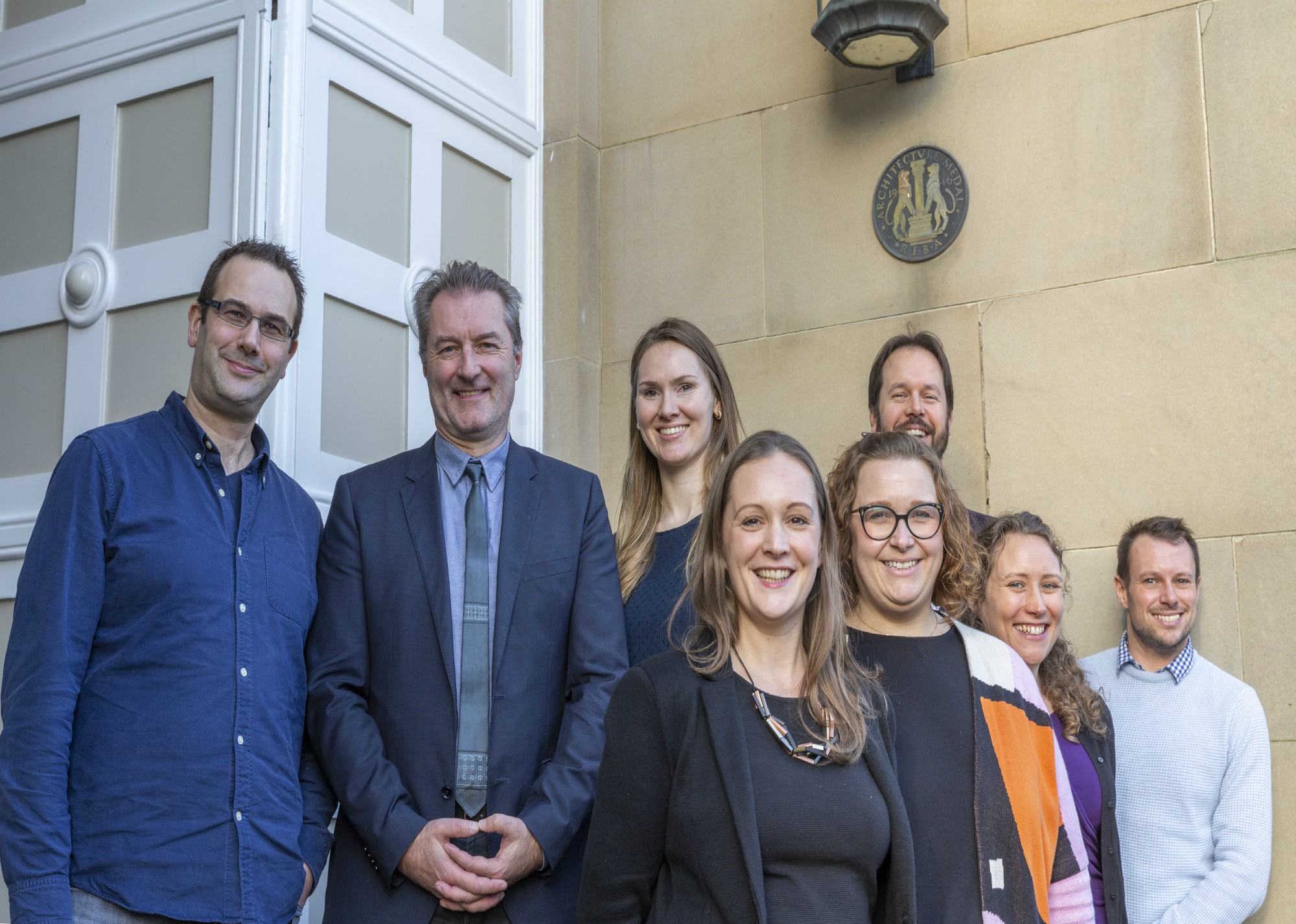 The University of Birmingham is delighted to announce a new partnership with Oxford Lieder following the success of a collaborative research project with the Modern Languages department.
The partnership will welcome some of Europe's finest singers to Birmingham, with performances taking place as part of the long established Barber Lunchtime Concert series in the University's Barber Institute of Fine Arts. Concerts will be co-curated with the aim of creating opportunities for the public to engage with song through pre-concert talks and the presentation of research.
The collaboration officially launches on 6th December 2019 with a performance from University of Birmingham alumna Marta Fontanals-Simmons and pianist Christopher Glynn. Fontanals-Simmons made her Royal Opera House debut in last season's production of Faust, has recently performed with English National Opera, and is a fitting artist to launch the partnership as the University welcomes her back to her alma mater.
Key representatives from the partner organisations have worked together for many years before formalising their relationship, as Professor Helen Abbott, Professor of Modern Languages at the University of Birmingham explains: "Partnering with Oxford Lieder cements over a decade of work with them. Here at Birmingham, we have a unique group of experts in song. Collaborating with Oxford Lieder means we are able to maximise the expertise of performers and researchers to better understand the poetry, the languages, the translations, the music, the performance. This will bring unique opportunities for our students too, and we're sure that Birmingham audiences will really enjoy getting to hear the latest artists."
The School of Languages, Cultures, Art History, and Music at the University of Birmingham collaborates on a doctoral research project with Oxford Lieder, Songs without Borders, researching contemporary audience experience of art song. Graduates have gone on to secure roles with Oxford Lieder, not just as performers, but also using the skills learnt during their degree to working in Oxford Lieder's texts and translations team.
Jo Sweet, the Head of University Music and Concerts at the University of Birmingham: "We are continually reviewing our approach to programming and are confident that our audiences will fully engage with this new approach to programming song recitals. We are constantly praised by visiting artists for both the breadth and attentiveness of our audiences, and welcome this opportunity to explore art song and lieder with leading researchers, Oxford Lieder's Director, Sholto Kynoch, and guest artists."
Common ground between researchers, performers, students, and audiences will make the meeting of words, music, languages, and performance the focal point of the artistic partnership.
Artistic Director at Oxford Lieder, Sholto Kynoch said: "I am delighted and excited to see the launch of this new partnership between the Barber Concerts at the University of Birmingham and Oxford Lieder. The series goes to the heart of Oxford Lieder's aims: to reinvigorate song as an art form, to give a platform to the best emerging talent, and to encourage and promote new music. Collaborations such as these always magnify the benefits to all concerned - promoters, performers and of course audiences - and we at Oxford Lieder are thrilled to work alongside this prestigious series in such a magnificent concert hall."
With Oxford Lieder, the University of Birmingham will showcase songs old and new, performed in a wide array of languages, including French, German, and Spanish – all languages that leading experts research and teach at the University. Oxford Lieder's concerts offer an opportunity to get inside the world of song – with no prior experience needed to appreciate some of the world's best artists performing on the Barber Institute stage. The partnership bring a variety of benefits to the organisations, supporting audience development and insight for Barber Concerts, creating employment opportunities for University graduates, extending Oxford Lieder's reach and audience profile, and creating opportunities for impactful research.
For more information or interviews, please contact: Hasan Salim Patel, Communications Manager (Arts, Law and Social Sciences), on +44 (0) 121 415 8134 or contact the press office out of hours on +44 (0) 7789 921 165.
About University of Birmingham
The University of Birmingham is ranked amongst the world's top 100 institutions, its work brings people from across the world to Birmingham, including researchers and teachers and more than 5,000 international students from over 150 countries.
About Oxford Lieder
Oxford Lieder has a mission to re-establish an appreciation of song; the meeting of words, music, languages and artistry that can be so powerful, yet which has been neglected in recent decades. The Lieder Festival is the focal point of Oxford Lieder's year, presenting more than 50 concerts and dozens of other events celebrating the unique art form of song.
About Barber Concerts
The Barber Institute of Fine Arts is home to Europe's finest Art Deco concert hall, and boasts a chamber Music and recital series dating back to 1945. The internationally acclaimed Barber Evening Concerts are presented alongside regular free Friday lunchtime concerts, and further programming includes a variety of family and learning events, as well as the huge undertaking of in-house opera productions.