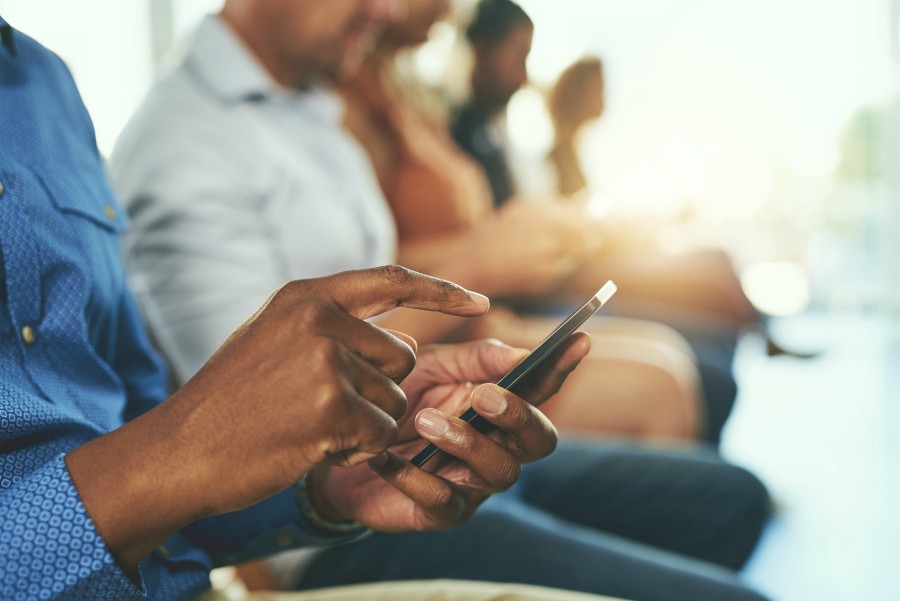 A University of Birmingham led project has been awarded a $50,000 grant by Social Media giant WhatsApp for the purpose of studying misinformation and its impact on society.
The grant is one of twenty awards of $50,000 as part of WhatsApp Misinformation and Social Science Research Award pot of $1million. The grants have been offered to academics from around the world to see how misinformation through fake news, calls for violence, election-related propaganda and other topics can impact the democratic processes.
As part of an international collaboration, the research team led by Dr Jonathan Fisher, Reader in African Politics at the University of Birmingham will examine, how political messaging is developed during the elections and how it is disseminated and consumed via WhatsApp during the forthcoming Nigerian elections taking place in February 2019.
The research project is a joint collaboration between the University of Birmingham which includes Professor Nic Cheeseman, Idayat Hassan from the Centre for Democracy and Development (CDD) Abuja, and Jamie Hitchen from AREA Consulting.
The research project will specifically look at:
1. How WhatsApp is used by political candidates, their teams and supporters to tailor political messages to local and electoral contexts, and with what impact.
2. What strategies different actors and communities use to disseminate messages via WhatsApp during election campaigns.
3. How far voters are influenced by political messages shared on WhatsApp. To what extent they distinguish between 'fake' and 'genuine' news.
4. The research project will focus in particular on governor races in the states of Oyo and Kano, while also looking more broadly at how WhatsApp has been used in the presidential election.
The project will combine in-depth interviews and focus group analysis with survey data to develop a comprehensive and empirically rich picture of how Nigerian candidates, campaigners and communities interact with platforms like WhatsApp during electoral processes.
Dr Jonathan Fisher, lead of the project said:
"During November 2018, over a dozen Nigerian news organisations joined forces and committed to work together to identify and call out 'fake news' is circulated in the lead-up to the country's general election in February. Our project – which is a collaboration between the University of Birmingham (UK) and the Centre for Democracy and Development (Nigeria) – is therefore part of a broader effort to shine a spotlight on the role of misinformation in this critically important election, and to devise strategies for tackling it
The results will be used to provide real-world guidance to key policy-makers, practitioners and stakeholders – including Facebook/WhatsApp at a workshop to be held in Menlo Park, California in April 2019. Results of the research will also be made available throughout the research project (which ends in April 2019) via online blog articles and podcasts as well as at two dissemination events in London and Abuja during April 2019.
WhatsApp received 600 proposals which were submitted and reviewed. The University of Birmingham project is one of twenty research grants awarded across several relevant research areas. Recipients span the globe including Brazil, India, Indonesia, Israel, Mexico, Netherlands, Nigeria, Singapore, Spain, United Kingdom, and United States.
The goal of these research awards is to facilitate high quality, external research on these topics by academics and experts who are in the countries where WhatsApp is frequently used and where there is relatively limited research on the topic.
For more information on WhatsApp Misinformation and Social Science Research Awards, click here
For more information or interviews, please contact: Hasan Salim Patel, Communications Manager (Arts, Law and Social Sciences), on +44 (0) 121 415 8134 or contact the press office out of hours on +44 (0) 7789 921 165.
The University of Birmingham is ranked amongst the world's top 100 institutions, its work brings people from across the world to Birmingham, including researchers and teachers and more than 5,000 international students from over 150 countries.
The University of Birmingham's International Development Department (IDD) is a multi-disciplinary department committed to poverty reduction through the development of effective governance systems.