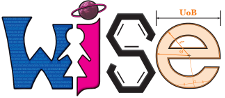 This term the we have expanded our outreach programme, and achieved the goals we had set for ourselves!
To start off the term we bought four Raspberry Pi computers in an attempt to expand our range of experiments from biology and chemistry to computer science. We ran training sessions for our volunteers, where they worked in groups to attempt to build and programme a Raspberry Pi. Young girls from Hillcrest School and Selly Park School thoroughly enjoyed learning how to build the Raspberry Pi, with many expressing a strong interest in a career in robotics and computer science. This term's experiments ranged from Strawberry DNA extraction and Build a Solar System to Raspberry Pi. This has been made possible by our most diverse set of volunteers yet! Students from the College of Medical and Dental Sciences (MDS), College of Engineering and Physical Sciences (EPS) as well as College of Life and Environmental Sciences (LES) joined us to deliver these sessions.
A big part of the spring term has been focusing on team and social skills building for the whole society members and committee alike. Along with group volunteer training sessions and socials like our popular cocktail masterclass, we also teamed up with oSTEM, CSS and BEaMS to host a Women In Tech coffee morning as a part of Birmingham's Diversity in Digital Festival to address the lack of diversity in the digital sector. We thoroughly enjoyed collaborating with these great societies and look forward to maintaining and building a positive relationship with them in the future. Our members also participated in the EPS Trophy netball tournament, which was a refreshing break from all of the dissertation work and gave us a great opportunity to unwind. Lastly, president Alex Munro-Clark gave committee members the opportunity to volunteer at a Pint of Science event that welcomed NASA Scientist Tony Antonelli!
We also held another event as a part of our WISE Inspire series, organised by noneother than our PR Officer Bethan Soanes. The event was a success and we heard from strong, independent and inspiring women who have overcome the challenges that they faced in the industry as well as academia. Our key speaker Dr Maria Velissariou, an alumna of the University, who completed her PhD and graduated in 1992, talked about the problems she dealt with, how she overcame them and the steps she's taking to help women in science and engineering today! We also had amazing talks from Deborah Harris, Jes Bartlett and Sarah Cosgriff.
Last but not least we would like to welcome our new committee:
President: Bethan Soanes
Vice-President: Nishi Panicker
Outreach Officers: Dorottya Tenyi and Roisin Bell
Treasurer: Molly Magaroto
Secretary: Suzie
ESP Reps: Nicole Rosik and Chloe Rogers
LES Rep: Sarah Lloyd
MDS Rep: Sophie Mounouchos
Masters Rep: Alicia Bossey
PhD Rep: Poppy Nathan
Publicity Officer: Paige Ramsden
Social Secretary: Alexandra Webb
Congratulations to our new committee, we can't wait to see the new heights that WISE will soar to in the coming academic year!