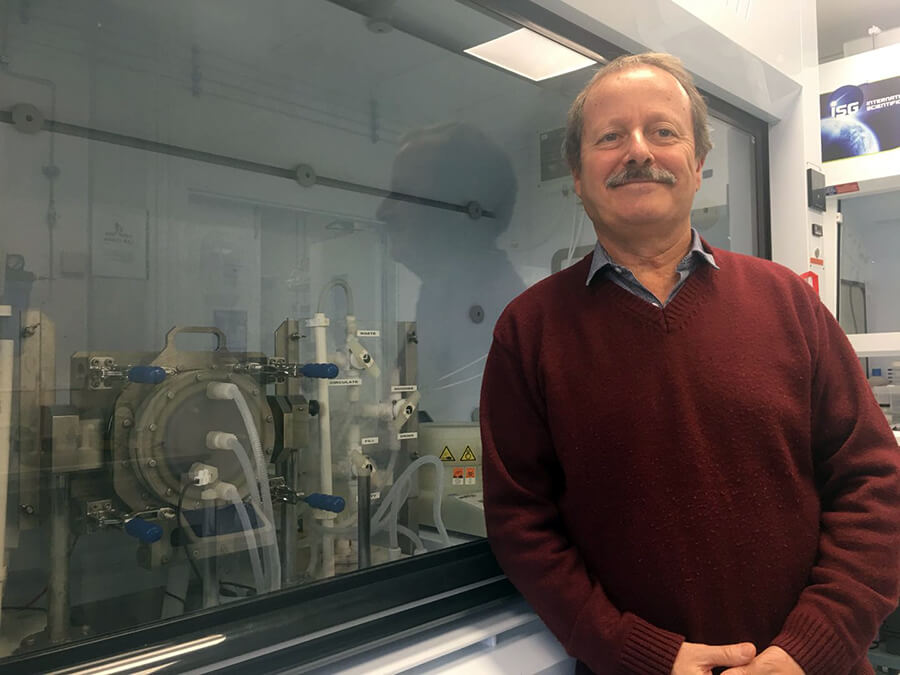 The University of Birmingham's Professor Leigh Canham has been named the Royal Society of Chemistry Spiers Memorial Award winner for 2020.
Professor Canham researches how silicon – a semiconductor which is behind the electronics in mobile phones, computers, cars and so on – can be modified to have new and useful properties. Silicon is very abundant in nature and certain plants such as bamboo, sugarcane and rice can take silicon-based molecules from the soil and make silica nanostructures in their stems, leaves or husks. Professor Canham explores how these natural systems can tackle global problems such as poor-quality drinking water, antimicrobial resistance, and malaria.
He said: "I am very honoured to receive this award and privileged to be involved with an exciting multidisciplinary endeavour in nanoscience and nanotechnology. I'm also looking forward to my first Faraday Discussion."
The Spiers Memorial Award is presented in recognition of an individual who has made an outstanding contribution to the field of a Faraday Discussion – unique international discussion meetings that focus on rapidly developing areas of physical chemistry and its interfaces with other scientific disciplines.
Professor Canham receives £2,000 and a medal, and will present the introductory lecture at a Faraday Discussion in York in February, entitled "Luminescent silicon nanostructures".
Unlike most scientific conferences, Faraday Discussions feature work that has not yet been published. Each contributor submits a research paper in advance and presents their work to the assembled delegates, who then have the opportunity to question them about their results. The discussion is written up after the meeting, as a form of live peer review, and is published alongside the original paper in the Royal Society of Chemistry journal Faraday Discussions.
Dr Jo Reynolds, director of science and communities at the Royal Society of Chemistry said: "The Spiers Memorial Award has a long and distinguished history, with the first prize lecture being delivered in November 1928.
"The list of previous winners includes those working at the cutting edge of physical chemistry – influential and inspirational scientists who are helping to advance science for the benefit of humanity.
"We are proud of the work of all our winners, who represent the best and brightest from our diverse global community, so I extend my sincere congratulations to Professor Canham."
The Spiers Memorial Award forms part of a portfolio of over 80 prestigious prizes and awards presented by the Royal Society of Chemistry each year. Winners are recognised for the originality and impact of their research, or for their contributions to the chemical sciences industry or chemistry education.
Nominations are still open for the majority of 2020 prizes and awards. Find out more and nominate at rsc.li/awards20. The full list of 2020 winners will be published in May 2020.