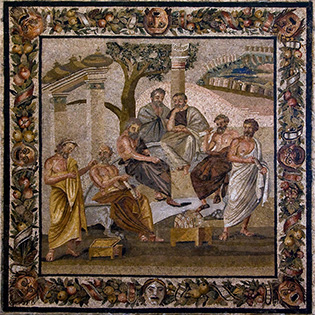 CAHA is delighted to announce the Department's autumn research seminar series. The series includes seminars co-hosted with the Centre for Byzantine, Ottoman and Modern Greek Studies (CBOMGS), the Birmingham Research Institute for History and Cultures (BRIHC), and the School of English, Drama and Creative Studies (EDACS).
All seminars will take place on Zoom and the links will be made available on the CAHA Seminars' Canvas page on the date of the session. Please note the changing weekdays and times.
Pre-recorded talks are marked with an asterisk* and will be available one week in advance of the Q&A. If talks are pre-recorded, students have the possibility to submit questions in advance of the Q&A
Please get in touch with Dr Theodora Hadjimichael (t.hadjimichael@bham.ac.uk) for queries and if you would like to be added to the CAHA Seminar's Canvas page.
14 October, 17-18.30 (CAHA/CBOMGS)
27 October, 14-15.30 (CAHA/CBOMGS/BRIHC)
11 November, 17-18.30 (CAHA)
25 November, 17-18.30 (CAHA/EDACS Seminar)
*8 December, 14-15.30 (CAHA/BRIHC Seminar)