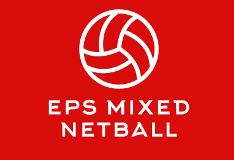 This term has posed challenges to all societies however, EPS Mixed Netball has been one of the lucky ones. We were able to begin our weekly training sessions in September and began competing in the Sunday Campus League.
Our training sessions attracted lots of new members and we introduced new ways of training to adapt to Netball UK's COVID guidelines, with our first training session being a socially distanced fitness session in Selly Park. Once netball was allowed to return we began learning new tactical drills that we have been able to implement in our games. We successfully won 3 out of 4 of our Campus League games and are currently 2nd in our League. Our game play has significantly improved this term and I'm excited to see us progress!
We enjoyed our first Zoom quiz back in May which was a huge success and we'll be carrying on these throughout the rest of the year, with one scheduled in the New Year. This gave us a chance get to know our new members and stay connected.
Right at the start of term we took part in the super successful Virtual EPS Societies Fair where we were introduced to some of new members. We plan on running more taster sessions as soon as it's safe to do so in the New Year to attract more members. We're also in the process of funding fleeces for the team to make outside training a little more bearable, and hope to have these ordered in February.
We can't wait to be back on court, training and playing. We have some friendly games organised between other Campus League teams and can't wait to start winning more game! We are aiming high next term and hope to be moved up to Division One when the new league begins.
Feel free to message our Facebook Page 'EPS mixed netball team, University of Birmingham' if you're interested in joining or have any questions and take a peek at some of our training and match play over on our Instagram @uobepsmixed_netball.
See you soon!
Liz Ward
EPS Mixed Netball Captain, 2020-21
To find out more about EPS Mixed Netball visit their website www.birmingham.ac.uk/eps/epsnetball.
There are 42 student groups associated with the College of Engineering and Physical Sciences. To learn more about their projects and activities head to www.birmingham.ac.uk/eps-societies.