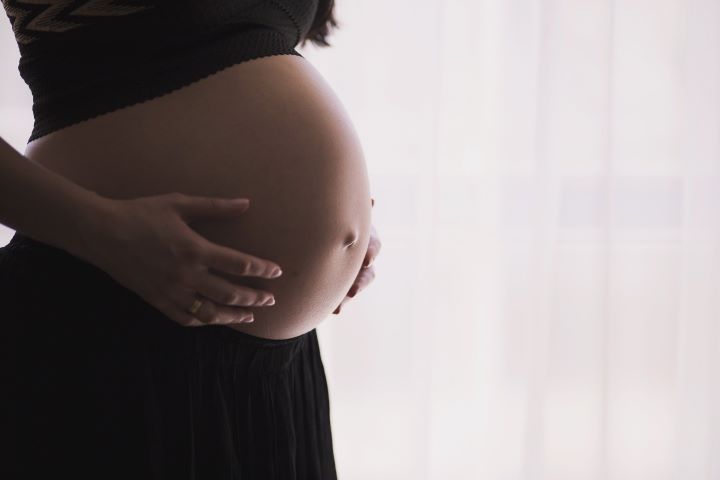 Global health professionals are joining the latest in a series of online expert workshops aimed at improving the care of pregnant women during the current COVID-19 pandemic, particularly in low- and middle-income countries.
The latest webinar 'Women's Health Research during the COVID-19 pandemic' is on Saturday 3 October at 13:30 BST / 18:00 IST and will provide insight into research related to improving physical and mental health for women both during and after pregnancy.
The University of Birmingham is hosting the webinar series with international women's health charity Elly – healthcare professionals can register for Saturday's event now.
Chaired by Dr Uma Ram, Director and Consultant OBGYN at Seethapathy Clinic & Hospital, Chennai and Chairperson AICC RCOG South Zone, the webinar will also feature contributions from:
Professor Shakila Thangaratinam, co-Director of the World Health Organization (WHO) Collaborating Centre for Global Women's Health at the University of Birmingham;
Dr Prabha Chandra, Professor and Head of Psychiatry at NIMHANS, Bangalore;
Dr Mercedes Bonet Semenas, Maternal Health Team, WHO's Department of Sexual and Reproductive Health and Research; and
Sabeena Subba, Assistant Director, Patient & Public Involvement at National Institute of Health Research, Goldsmiths College, University of London.
Alongside her students, Professor Thangaratinam will present on 'COVID-19 in Pregnancy: Research findings from the Living Systematic Review' - published in The BMJ. Dr Bonet Semenas will present on 'How WHO supports research in Maternal and Perinatal Health', while Sabeena will present on 'A funder's perspective on Community Engagement & Involvement in Global Health Research'.
Three women – two of whom are pregnant and one who recently gave birth – will join the webinar to talk about their experience of pregnancy during the pandemic. Shuhela (UK), Madhuri and Aparna (India) will talk about what went well and what did not, how they felt about going to hospital, about their support networks and what they think about research into COVID in pregnancy from a mother's perspective.
Dr Ram commented: "Care shaped by research findings will improve outcomes for pregnant women during the pandemic."
Professor Thangaratinam commented: "The rapid spread of the COVID-19 pandemic has both direct and indirect impact on outcomes to mother and her baby. This is particularly worrying in the context of worsening maternal healthcare access and availability in low- and middle-income countries.
"There is rapidly emerging evidence on managing COVID-19 in pregnancy and afterwards effectively. It's vital to share lessons learned in order to minimise the risk of transmission and adverse outcomes for mothers, babies and the healthcare professionals that provide care.
"We're particularly keen to reach healthcare professionals in low- and middle income countries and explore how to remodel services and manage women with COVID-19 at the different stages of pregnancy and childbirth."
Professor Thangaratinam leads the PregCOV-19 project, an online resource bringing together research on the effects of the global COVID-19 pandemic on expectant mothers and their babies which will help to inform guidelines and treatment pathways.
The project, led by the WHO Collaborating Centre for Global Women's Health at the University of Birmingham, aims to evaluate the rapidly emerging evidence on maternal and offspring outcomes and risks in women with suspected or confirmed COVID-19.
Ramesan Navaratnarajah from Elly Charity, commented: "We train and educate healthcare workers world-wide in providing the best possible care during pregnancy and childbirth. We're delighted to support this important training series which will help to promote best practice during a very challenging global health crisis."