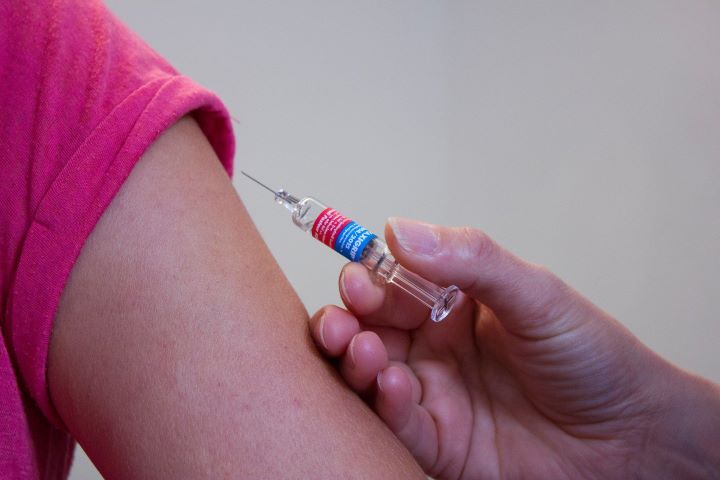 Researchers racing to develop, test and manufacture an effective coronavirus vaccine will also need to distribute the drug globally; but universal vaccine access is already a major challenge, particularly in low-income countries across the global South - especially due to the lack of robust cold-chains. We need a new approach to assess, re-engineer and build upon available logistics assets and systems to support a pace and breadth of vaccination never before considered.
The Global Alliance for Vaccines and Immunization estimates that only 10% of health care facilities in the world's poorest countries have a reliable electricity supply while in some countries less than 5% of health centres have vaccine-qualified refrigerators. WHO estimates that more than 25% of some vaccines may be wasted globally every year because of temperature control and logistics failure while as a result of broken cold-chain, there are more than 1.5 million deaths globally from vaccine-preventable diseases every year - 30% of whom are among children under five.
We likely have a 12-18 month window to engineer an efficient, equitable, robust delivery mechanism to provide a COVID-19 vaccine to the majority of the population globally. It is important to remember that we are no longer thinking about simply protecting infants or vulnerable individuals from preventable diseases but the economics and continuous operation of nations. For success, the vaccination program will require billions of citizens of all age group, including in dispersed rural communities, to be vaccinated within a short span of time.
At the same time, given most of the technologies deployed today will still be in operation in the next decade we must develop sustainable capacities which align with our transition away from fossil-fuels; rather than increase our reliance on them. The risk of not planning today is that we default to diesel-fuelled temperature-controlled mobile units and diesel gensets for running fridges and cold-rooms and they will then remain in the broader system as sources of CO2 and pollution well into the 2030s. The emergence of sustainable and off-grid cold-chain devices as well as modal shifts allows us the opportunity to create sustainable solutions for COVID-19 vaccine deployment that also can deliver resilient and sustainable health cold-chain systems as a lasting legacy.
Getting this right is therefore vital on many levels. But research and planning may also allow choices to be optimised and short-term results delivered whilst building sustainable system and infrastructure that would be of lasting value in the future. While the quantum of expansion may be estimated considering population sizes, the ground level conditions to sustain such expansion need to be better understood.
Building on our joint research into clean cooling and sustainable logistics and 'Community Cooling Hubs' integrating food cold chains with other cold-dependent services including health and emergency services, experts from the University of Birmingham and Heriot Watt University, Edinburgh are joining forces with non-profit, commercial and academic partners to investigate the scale of challenge and sustainable solutions that could be used in distributing a potentially temperature-sensitive COVID-19 vaccine in India. The ambition is to fast-track a routemap for other countries to use to assess requirements and create optimised, sustainable temperature-controlled supply-chains for health and medical needs.
Covid-19 is potentially an outlier, and it is unknown if it shall have a one-time vaccine or need annual vaccination. But we are likely to see an increase in shocks – natural disasters and epidemics – which require a rethink of emergency humanitarian logistics in a warming world.
Can we therefore develop a short- to medium-term crisis exit solution aimed to deliver COVID-19 vaccine in a safe, efficient and clean manner, while still maintaining routine vaccine deliveries. But can we also create a long-term contingency framework through establishment of logistics specifically for medicine, blood, vaccines, that is cost-effective, sustainable and responsive to different levels of challenge – basic needs, natural disasters/ regional epidemics, national pandemics. And, as a positive legacy, can we finally have an embedded vaccine deliver system finally able to meet day to day demand.
In short we have a unique chance to unlock the nexus between COVID-19 Vaccine Deployment, Sustainable Cold Chain and Clean Energy Infrastructure Development.
We need a global collaborative effort to prepare the vaccine. In parallel we need the same level of effort and ambition (and support) to develop the appropriate sustainable equitable cold chains across the globe which do not add to our energy security and climate challenges and have lasting legacy. Out-of-the-box thinking will be needed if we are to define sustainable and inclusive solutions that can be delivered quickly and at scale to beat this pandemic and unlock connections between COVID-19 vaccine deployment, sustainable cold chain and development of clean energy infrastructure.